Gallery talk at Piedmont Arts
Piedmont Arts' current exhibits will be open for self-guided tours during Art at Happy Hour at 5-7 p.m. Thursday on Thursday.
Exhibiting artists Tawny Chatmon and Halide Salam will be available to discuss the work in their respective exhibits, "Fragile, Handle with Care" and "TransLight/TransPlace."
Chatmon's exhibit is portraits of "the beauty, innocence and hope of black childhood." Salam, a professor of art at Radford University, features large-scale abstract paintings.
"Windows of the Soul," featuring work by Loretta Joy Crossman, will be on display in the Lynwood Artists Gallery.
Art at Happy Hour is free and open to the public. Complimentary refreshments will be provided. Guests may RSVP at 276-632-3221 or PiedmontArts.org.
Weather-delayed show is Friday
"Tired Souls: King and the Montgomery Bus Boycott," postponed last week because of the snow and potential for treacherous roads, will be staged Friday night at Piedmont Arts.
This 1-actor play by actor and playwright Mike Wiley is about the world-changing social protest that encouraged the civil rights movement.
A reception for "Tired Souls" will be at 6:30 in lobby. The performance will begin at 7 in the galleries.
For questions, please call Piedmont Arts at 276-632-3221.
Henry native leads All-County Chorus
Henry County native Jason Alexander Holmes, director of educational programming at the Boston Children's Chorus will be the senior conductor for this year's All County Chorus for Henry County Public Schools.
Holmes, who attended Drewry Mason Middle School and graduated from Magna Vista High School, holds degrees from the Eastman School of Music and Ithaca College.
With BCC he oversees the musical and social education of over 400 singers ages 7-18, a teaching fellowship program and BCC's relationship with area schools. He formerly taught at Rochester (N.Y.) School of the Arts in a variety of performance areas.
Cello/piano duo next for series in Chatham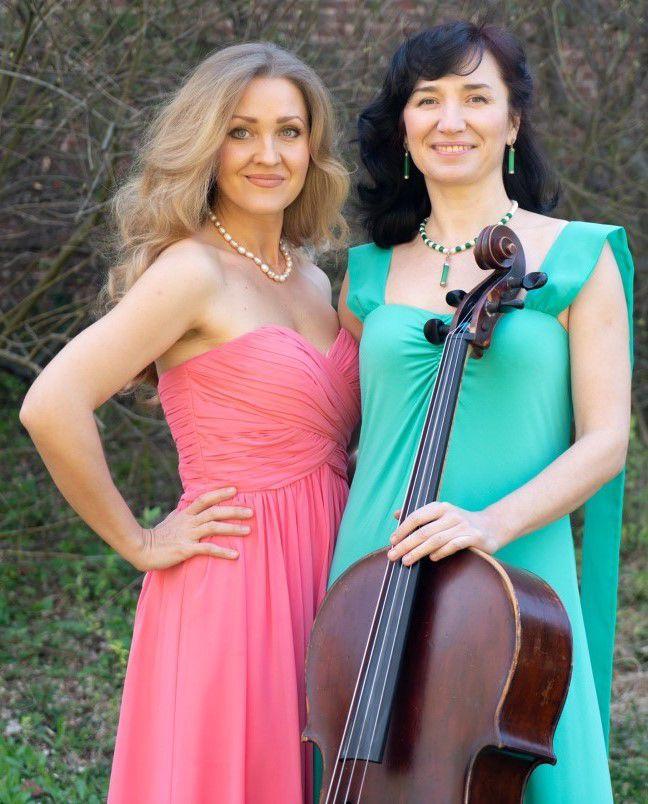 The Chatham Concert Series brings the duo "Anime and Grazia" to Emmanuel Episcopal Church to perform music by Grieg and Sibelius at 4 p.m. Sunday.
Anna Billias was trained as a concert pianist at the Prokofiev State Academy of Music in Ukraine who received her D.M.A. in piano performance from Shenandoah Conservatory in Winchester. Julia Goudimova teaches cello at Washington and Lee, Southern Virginia and Hollins Universities and is principal cellist of the University Shenandoah Symphony Orchestra.
Admission is free, but donations will be accepted to support the concert series.