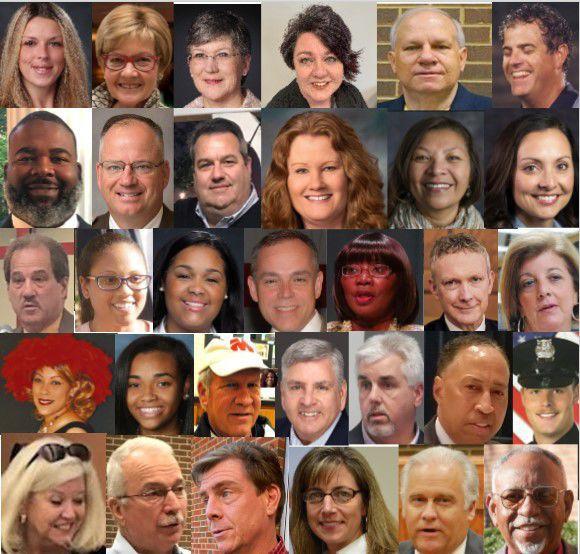 Martin F. Clark, Jr.
Author, judge, benefactor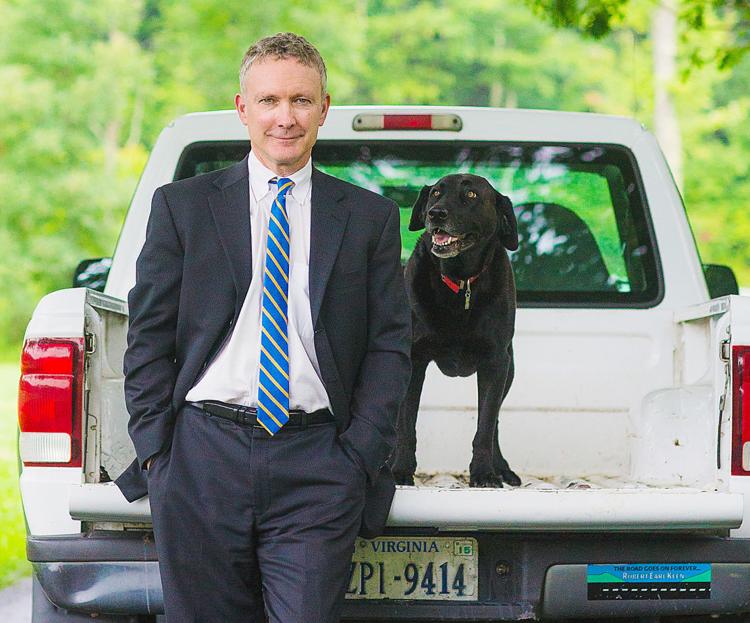 Over the years, retired judge and bestselling author Martin Clark has racked up accolades for his work both on and off the bench. A native of Patrick County, he is known for writing clever, entertaining legal thrillers informed by his 27 years as a circuit court judge. Local readers will recognize real-life figures from the community among his cast of characters, from lawyers to law enforcement.
But his work is a hit even with those who haven't set foot in Patrick County. "The Jezebel Remedy," published in 2015, led Entertainment Weekly to call Clark "hands down, our finest legal-thriller writer." Clark's fifth novel, "The Substitution Order," came out in July 2019 to rave reviews from the likes of The New York Times, The Washington Post and Publishers Weekly.
Yet for all of his success, Clark has never abandoned his roots. In Patrick County, he and his wife, Deana, are as well-known for their philanthropy as he is for his writing. Clark has given much of the proceeds from his bestselling books to charitable causes ever since his first novel, ''The Many Aspects of Mobile Home Living,'' in 2000. He told The New York Times that he made a deal with God that if it was published, he would donate the proceeds to his church.
In 2016, when he was awarded the Patrick County Outstanding Community Service Award, the Clarks were recognized as the "anonymous donors" of $117,433 to the Patrick County Public Animal Shelter. More recently, Clark played a key role in raising $188,000 in funds for a new Patrick County bookmobile. This summer, he used proceeds from the release of "The Substitution Order" to award a $15,000 scholarship to recent Patrick County High School graduate Lindsey Marshall. The Clarks have pledged an additional $30,000 over three years to Marshall, who will use the funds to achieve her dream of attending Randolph College.
Joe Favero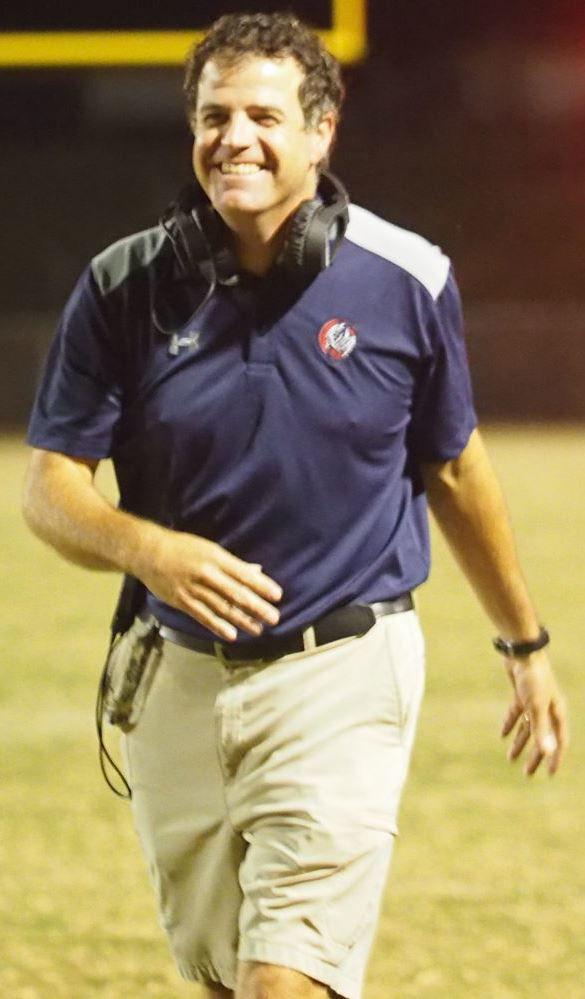 High school coaches do so much more than create game plans, run practices, and try to get victories. The best coaches make a lasting impact on a young athlete's life both on and off the field. And few coaches in our area have had a bigger impact on more athletes than Magna Vista football coach Joe Favero.
Favero has been at the helm of the Warriors for 12 seasons and has won two VHSL state championships, six Piedmont District titles and more than 100 games in that span. When he eclipsed the century mark for victories earlier this season, former players couldn't say enough about the impact Favero has had on their lives. Stories about his ability to motivate and always see the best in all of his athletes, not just the stars, and his relentless pursuit to help any player move on to the college level if that's what they choose.
Favero also takes a huge interest in young football players and shaping future Warriors. He holds a youth football camp every summer, makes calls to the coaches at Laurel Park Middle School before their games every week, and brings Henry County youth football players onto the field before his varsity games on Friday nights.
"I think one of the big things that impresses me about Joe is his ability to see things in students and student-athletes that maybe they haven't even discovered in themselves yet," Magna Vista Principal Charles Byrd said before Favero's 100th victory this season. "He helps build confidence where they feel comfortable going out and competing, whether that's competing in the classroom or out on the athletic field. That's one of the biggest things I've seen in those five years. He just knows how to motivate students. He knows how to work with kids to get the most out of them but I think the biggest thing is he's really good at working with his coaching staff to make sure they're all on the same page and they're doing what's in the best interest of the kids."
Scott Norman
More than just feeding the hungry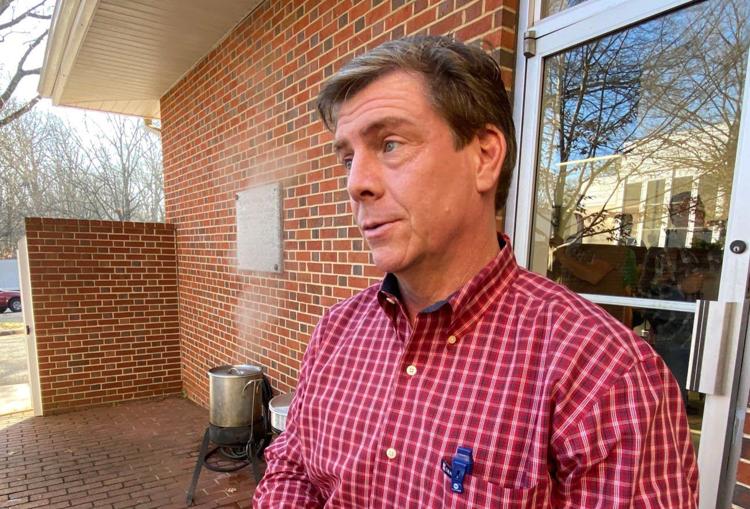 Scott Norman has been in charge of the largest Christmas dinner in the area for so many years, he doesn't remember. What is now called "Richard's Dinner" began at a restaurant uptown 35 years ago. It's fair to say somewhere around 50,000 meals have been served during that period of time.
Norman started out wanting to make sure no one in Martinsville and Henry County went hungry on Christmas Day. When the number of volunteers kept growing, Norman realized the purpose of the Christmas dinner project had evolved.
This year Norman admitted "Richard's Dinner" is now more about the volunteers than serving the hungry. Norman says his helpers tell him they want to help in order to prevent being lonely on Christmas Day.
More than 2,000 meals involving more than 300 volunteers consider "Richard's Dinner" one of the most meaningful things they do all year.
Danny Turner
Showing recognition to overlooked veterans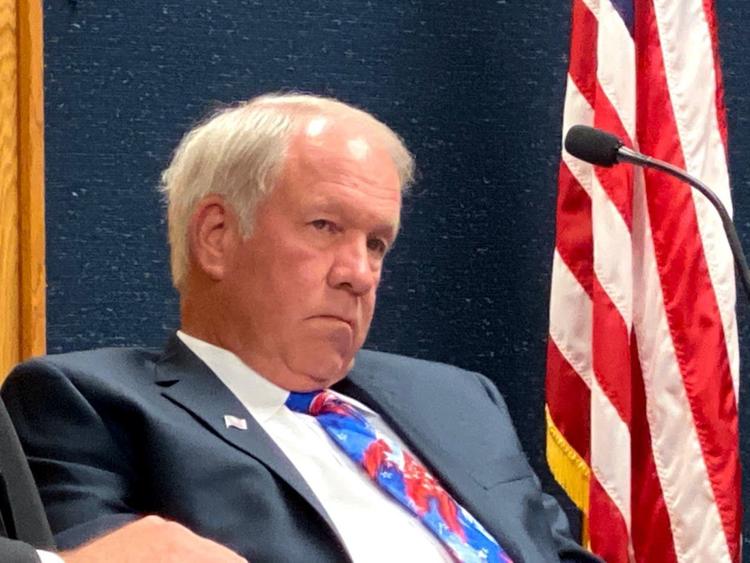 Danny Turner has made it a personal mission of bringing recognition to veterans in Martinsville who have been overlooked. One would be hard-pressed to find an event recognizing a veteran in Martinsville during the past decade that did not involve Turner.
Most recently, in November, the Oakwood Cemetery Association staged a 100th commemoration of the ending of World War I. A wreath was laid at the headstone of George Edmond Pannill and Jeb Stuart Pannill, Martinsville brothers who died in battle. Turner helped to coordinate the event and was one of the speakers.
Martinsville's Tuskegee Airman, Armour McDaniel, was honored in February with the gift of a framed photograph of a wreath on his grave at Arlington National Cemetery and a flag flown over the Virginia state capital. That presentation was coordinated by Turner. The General Assembly subsequently passed a resolution honoring McDaniel.
Turner, who is a member of the Martinsville City Council, regularly visits the graves of Martinsville and Henry County veterans at Arlington National Cemetery. Last year, only four locals were known to be buried there, but after Turner made an appeal in the Martinsville Bulletin asking if anyone knew of more locals buried at the cemetery, 21 names were added to the list.
In July of last year, Ninth District U.S. Rep. Morgan Griffith presented flags that had flown over the White House to 10 veterans in at an event in the chapel at King's Grant. Turner covered the cost.
Pat Via
Helping those with cancer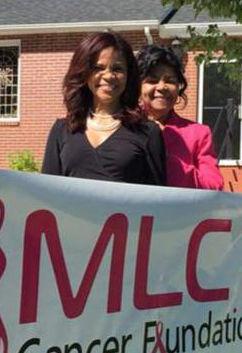 Pat Via has turned her personal experience dealing with cancer into an odyssey to help others through it.
Via is the founder of MLC Cancer Foundation, which helps people prevent, detect and deal with cancer. Since its start in 2011, this organization has raised more than $115,000 in grants, provided $40,000 indirectly to help patients with medical and other bills, provided $50,000 in genetic testing vouchers, gave $3,750 to Health Connect to pay for mammograms for women who do not have insurance and touched more than 1,000 people regarding cancer and healthy lifestyle options.
Single-handedly, Via took what can be an overwhelming situation any one person can face and created a support system to help anyone. Her efforts have resulted in women getting free mammograms; people driven to and from treatments; counseling, advice and comfort; and particular help for specific needs.
A major charity was created and is cultivated right here in Martinsville, just because of one women's determination to guide others through a difficulty she had been through — and conquered.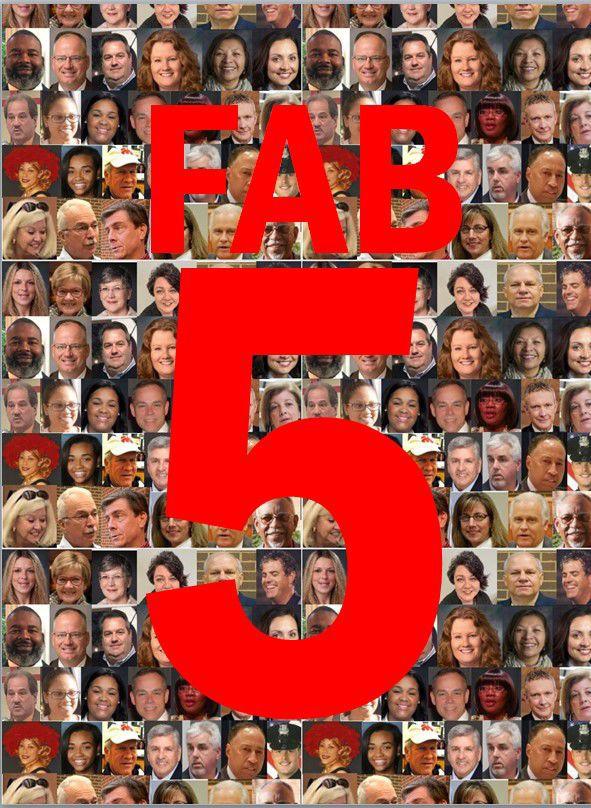 This list was compiled by the staff of the Martinsville Bulletin.