Across the area, women are conquering their problems and offering their support — through writing.
Lekita Hairston, Debra Kay Penn, Leutisha Walker Galloway have self-published books that tell their stories of trials, tribulations and victory, and Bishop Loretta Dillard lately has been telling her story over social media.
These are the stories behind those stories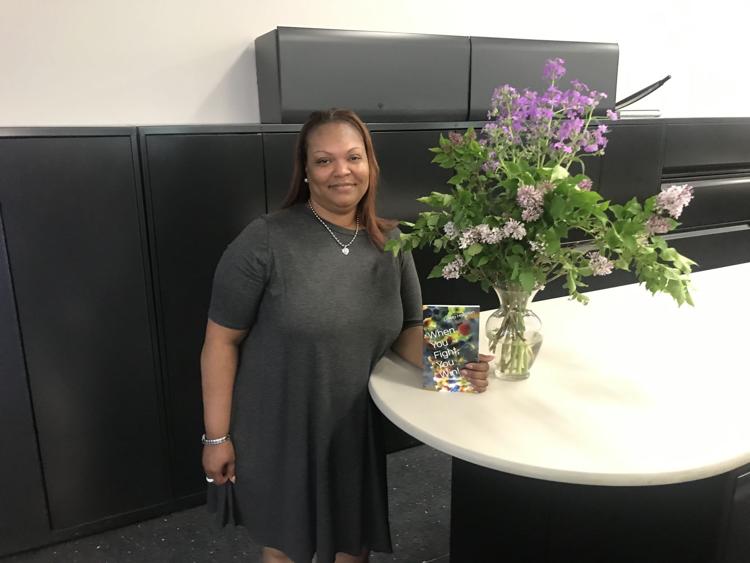 Lekita Hairston, 44, said she shared the stories of her setbacks in life because they are "kind of like the most things that women or people go through and end up being stuck and not able to motive themselves to get past those things."
Her book, "When You Fight, You Win!", starts with her childhood: "Being raised by my grandmother who was a strong, dedicated Christian woman was not the easiest situation. Everybody knows that a strong Christian grandmother means what she says and says what she means and does not need to give you any explanation." 
Her grandmother, Betty Helms of The Great Road in Fieldale, worked in a Bassett family home, where Hairston got her first job.
Helms laid out the rules, but she didn't much explain the consequences of doing what she was prohibiting, Hairston said. As a naturally curious teenager itching for fun, Hairston broke some of the rules – resulting in being a single parent at 17.
As a young single mother, Hairston "made a promise to myself that I was not going to live off any assistance, I got myself in this mess, and it was my responsibility to work it out, so I did just that," her book states.
That meant working for $5.25 an hour in a factory, which wasn't enough, so she put herself through school. Armed with an associate degree from Patrick Henry Community College, Hairston took off with some friends for job opportunities in Greensboro, N.C.
She worked there for American Express but kept studying, first for a cosmetology license and instructor degree, and then accounting at American National University. She worked a year for a tax preparation service, then opened R&R (Reasonable & Reliable) Tax Service in Martinsville, which she still runs.
"In the beginning I felt like I was just going to be another young girl, just stuck, because of where I came from, who I came from and what people had assumed my life would be because of the choices I had made," her book states. "What made me so different from others is because I made a choice that I was not going to be what people thought I was going to be."
In 2006 she became her grandmother's power of attorney and also her caretaker. To be sure she did it right, she became certified as a Certified Nursing Assistant, a role she held with her grandmother for 13 years.
However, one thing she couldn't prepare for was "the family drama" that came along with the role, she said.
In 2009 Hairston married a long-time suitor, but the couple separated before the year was out. After an attempt at reconciliation, they divorced in 2015. When she was feeling defeated, unexpected joy turned her life around: Her daughter, Keyarra Manns, had a baby, Aubrie Martin.
As Hairston rebuilt her strength from the difficult relationships around her as well as the passing of her grandmother in February 2018, she was inspired to share her optimism with other women.
She had made up T-shirts with the message "From Pain to Strength" to give out as gifts "to other women who either had experienced what I went through or were going through something similar but yet were in the process of building up strength," she said. Being part of the Women of Destiny team at Refuge Temple Ministries also has helped her support other women, she said.
Those T-shirts grew into Minuettes Creations, a second business through which she sells customized items.
It was around then that she put her life's story into words ("Faith Makes It Possible, Not Easy" is a section title). When it was time to publish her book, she sought the guidance of Debra Kay Penn, who has self-published several books.
Hairston's book ends with the line, "To all my Diamonds & Pearls out there, just keep pushing, no matter what the circumstances are God has birthed something to you and you have to be broken in order to deliver it."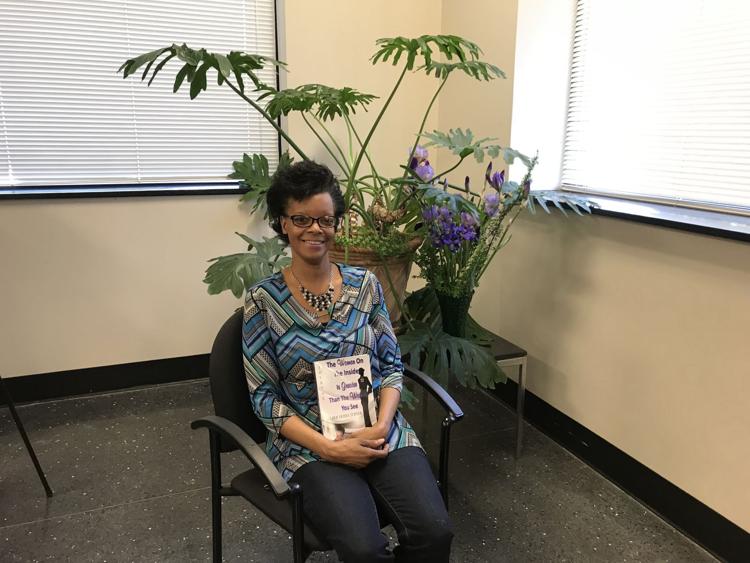 Debra Kay Penn of Martinsville is a caregiver for her father during the day and for her grandchildren in the evenings. Her children are Christiana Penn of Collinsville and Joshua Leftwich of Martinsville, and her parents are Walter Penn Sr. and Maggie Penn of Carver.
She has been writing since she was 12 years old, she said, and her great dream is to have a book-signing in New York.
She started out writing poetry, but "the Lord revealed to me I needed to be writing a book," she said. She started it in 2006 and finished it four years later.
That book was "The Woman on the Inside is Greater Than the Woman You See." It deals with the low self-esteem many women experience, "depending on our environment, how we grew up, how we are treated," she said. "Sometimes we get judged on how we look like instead of who we are."
People long have given her a hard time for being tall and thin, she said.
Since then, she's written other books, including "The Restored Woman," about the women of the Bible, in 2011.
Through the years she has experience the changes in the self-publishing industry. She paid to have the first book published, but she didn't like the book's cover, she said. She also had expected to have "my name on everything," but since the publisher got the book's ISBN Number through the Library of Congress, the book carried the publisher's name as well.
She had all books after that printed directly through the Amazon service. She would upload her writing to Amazon's website, and applied for the ISBN Numbers through the Library of Congress herself.
Since then, she has helped other writers go through those processes, she said. Hairston said Penn helped her get her book self-published.
Penn, who says she has a great many distractions at home, said lately she has been considering renting an office space at the West Piedmont Business Development Center Incubator to be able to concentrate on her writing. 
Penn also formed Greater Love Ministries, through which she coordinates women to speak at churches. A focus of the ministry and of her message is that people "look at the outside but really need to look on the inside – who we are."
She still fights with low self-esteem now and then, she said, but reminds herself and others that "your worth is not based upon a man. It's not based upon another person."
Penn, who is 50, said, "It took me until the age of 40 to know my worth, and I've been saved since I was 22 years old. It took me all that time because of stuff I've been through."
Throughout the years "a lot of times I talk myself out of something, but I'm coming forward. I decided that 2019 is that year."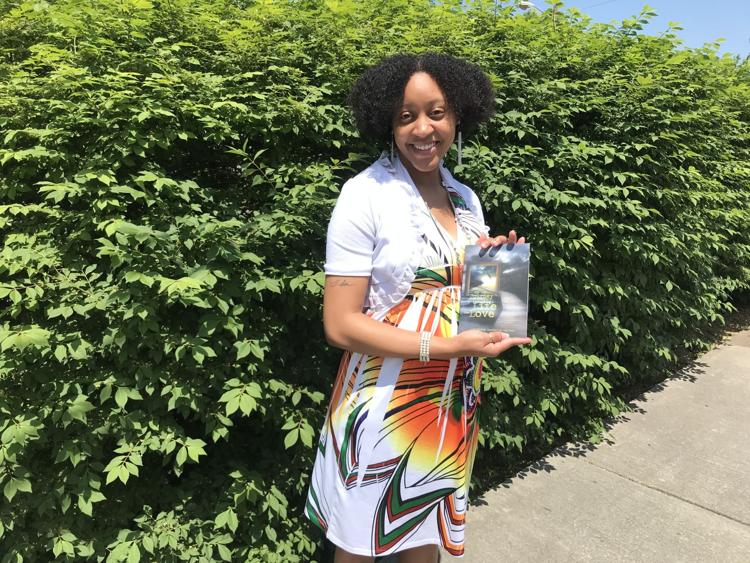 Leutisha Galloway, 30, used poetry to help her through the ups and downs of middle school and high school, and she said it hasn't let her down since.
Her poems were the manifestation of her "trying to figure out everything, which path to go. It helped me feel better," she said.
Writing continued to provide solace as she became a wife and mother. She and her husband, Deon Galloway, have two sons, Levi, 2, and Jabez, 5 months. She is the daughter of Dennis Walker and Linda Littlejohn of Martinsville.
A 2013 graduate of Radford University, she is the director of FAHI (Fayette Area Historical Initiative).
In November 2007 she put together many of her poems into "My Journey Through Life and Love." An aunt, Martinsville native Roxie Hairston, worked for Entegrity Choice Publishing and helped her publish the book.
Galloway's role in the self-publishing process meant that "I had to review all my poems and make sure everything – the punctuation and all that – was right. I had to approve the covers," she said.
It was finished in April 2018, and she is just starting now to share it with others, she said, estimating that she's sold 25 or 30 copies at her church, Mount Sinai, and from people contacting her after seeing social media posts about it.
Galloway said she still writes poetry, and she expects one day to have a second book.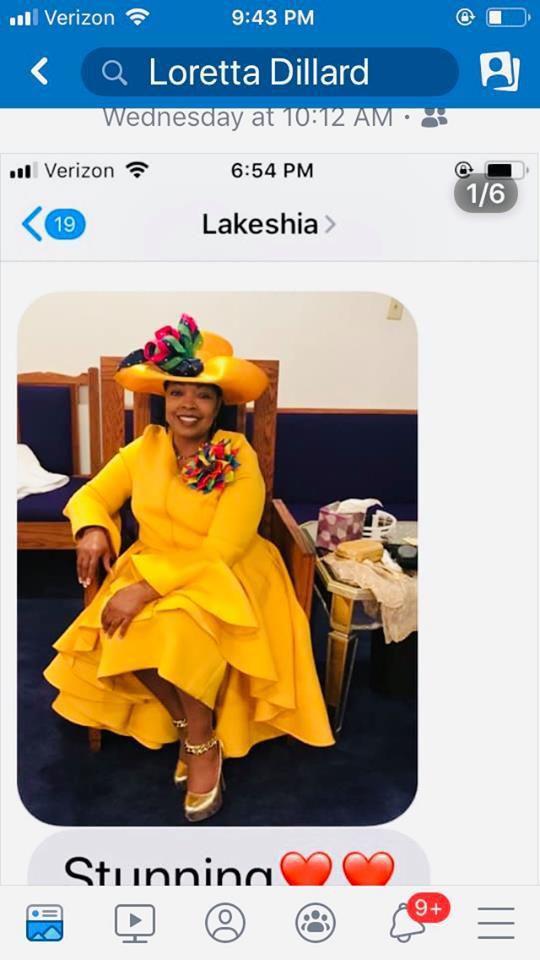 Dillard, 70, was raised by her grandparents Lucy Jane Wells and George Marshall Wells in Wells Hollow in Bassett. They had eight children of their own, and "I was one of many grandchildren she raised," Dillard said.
Dillard took to writing in a big way after the funerals of her father, Robert Wells, and aunt, Deloise Joyce, just within the past couple of weeks, she said.
"The Lord told me how to write," she said.
Her writings recall the difficulties of childhood. No matter the weather, she had to walk to school with the other black children, while white children who rode school buses shouted taunts at them through the windows.
When she would get home from school, she would have to wash her school clothes and hang them to dry by the woodstove – hoping they would be dry by morning but usually disappointed.
She became a born-again Christian in 1975 and married in 1968. She and Eddie Jerome Dillard had three children, Eddie Lee Dillard, Tyrone Davis Dillard and Demetria Dillard Redd.
She held a series of jobs, including cleaning house and working at furniture and knitting factories, before becoming the pastor of Faith Tabernacle Holiness Church in Bassett.
In 2003, the couple divorced, which saddened her, she said. Eventually she married again – which, she now says, "was the wrong thing to do. … Everything blew up." 
She lived for a while in Charlotte, N.C., with her new husband. In 2008 her church split, with many of the congregation leaving, she said.
After the church division and the disaster of her second marriage, "I didn't want to preach anymore. I let my son preach in my place until I could get together. But today, thanks be to God through his Word and the Holy Spirit, I am doing wonderful. I am an overcomer."
After making her way through her troubles, she and her first husband reunited. They remarried, with their children and grandchildren present.
It took going through "life's experiences and failures" and coming out on the other side to really feel loved by God, she said. Prayer helped, and eventually, she said, "I overcame how other people felt about me and how I felt about myself."
She tells women: "You are going to have to learn to love yourself, and to know you are loved by the best, and that's God."