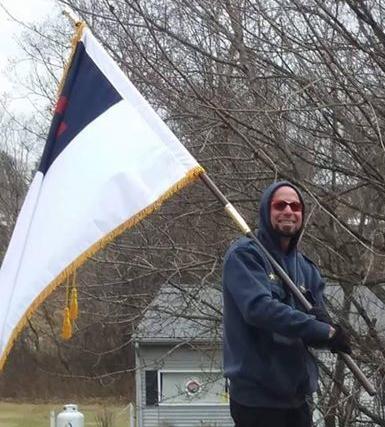 James Clifton had to hit rock bottom before he could come out on top.
In fact, he has noticed an eerie parallel to his experience and Jesus's Crucifixion and Resurrection: Like Jesus, he was 33 and spent three days in a practical tomb, nearly naked, and cold, before coming back to life.
On Saturday Clifton will host a public celebration — his third annual — to herald his fifth anniversary of a drug-free life and coming to the Lord.
This is the story he will share.
'It just consumes your life'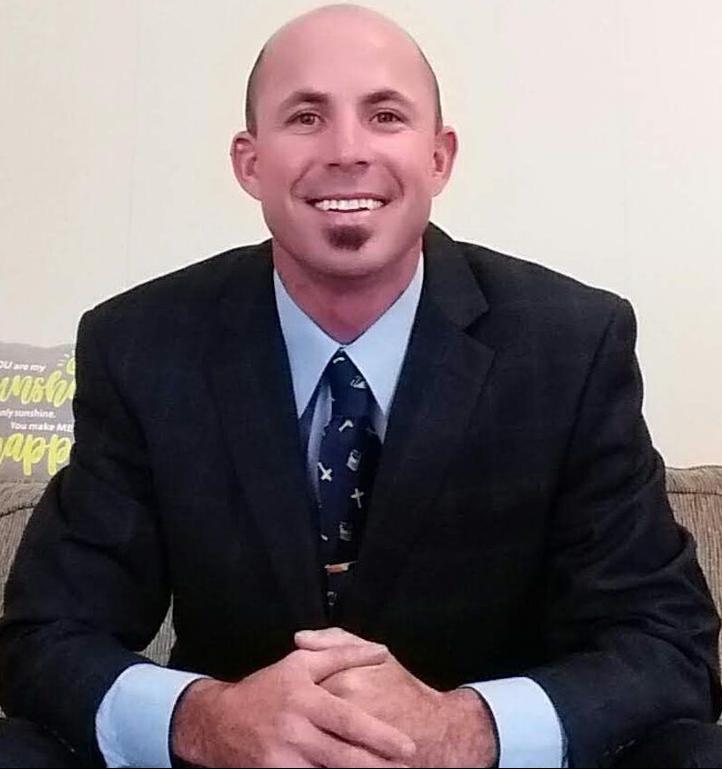 James Clifton, 38, was 22 and in the Marines when a dentist prescribed pain pills after removing his wisdom teeth. 
They were hydrocodone 5/500 — "The lowest they could give you," Clifton said — but he got hooked without realizing that was what was happening.
He felt bad when he wasn't taking them, achy, similar to the pains you get when you have the flu, he said.
The dentist refilled his prescription, "and after the prescription's gone, at the time there was a whole lot of people who had them for sale," Clifton said. "It wasn't this great big thing like it is now."
Pain pills were available everywhere, he said, and "when you go to a dealer, they never end up having what you want. They say ... 'We have something stronger," so that's what you do. You say, 'OK, I'll try it,' but you try a little less because you're worried about how strong it is."
What made Clifton realize he had an addiction problem was when he got hooked on methadone, a "synthetic heroin to get heroin addicts off the needle," he said.
Going without a pill brings on "a horrible sickness," Clifton said. "Your back hurts. Your body hurts. It messes with your mind. It makes you feel like because you're not taking that pill, you've got all these aches and pains, and you need to keep taking them" to avoid that.
To stop taking pills brings about, even on the first day, "a misery so bad you're like, 'I can't do this,' and you'll ... do whatever it takes" to get more, he said. "It just consumes your life."
James Clifton said that the drugs also impede the body's natural ability to feel happiness.
"Your body produces dopamine, which naturally makes you feel good and happy," he said.
Eventually, pills block the body's dopamine, so "your only happiness ever comes from a pain pill. It causes serious depression. It's just horrible, and eventually you don't think you could ever quit."
He made his way up to cocaine and crack, he said, but kept coming back to pills.
His father, Robert Clifton of Bassett, said the family always knew his son would come out of his addiction. "I couldn't see no future" in the way things were going for his son, Robert Clifton said.
The whole time his son struggled, he said, the family knew they were not fighting James. They were fighting the demon of addiction that had gotten its grip on him.
'I was that guy that nobody ever thought was going to stop'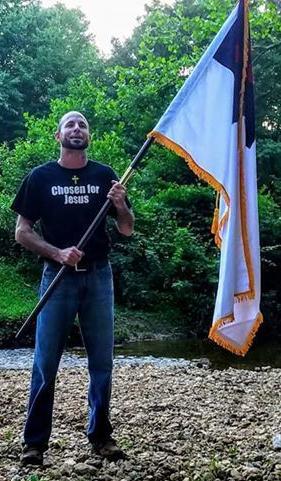 James Clifton ended up being caught with methadone and faced felony charges. He was given the option of going to jail or going through a treatment program by Piedmont Community Services.
He participated in a first-time offenders program through which "if you stayed straight for a whole year ... they take the penalty off your record," he said.
To get him off illegal drugs without suffering withdrawal, Clifton was given Suboxone strips that he would let dissolve under his tongue. "They create Suboxone to get you from taking pills," he said. "You're just constantly substituting all your life."
Although a normal Suboxone program lasts one year, Clifton said he decided to go for a 2-year approach.
Then he decided he was doing so well that he could cut back on the Suboxone on his own.
"They told me there wouldn't be withdrawal symptoms, but there were," he said — and the vicious cycle resumed.
 "After two years I went and found pills" again, he said. He also got married, but for the wrong reasons, and it didn't end well. The couple also had a daughter.
"For eight years it was pretty much pain pills. ... I was not a bad person, but my life revolves around some kind of pain medication to function," he said. "I was that guy that nobody ever thought ever was going to stop. I'm very well known for that in Bassett."
He said someone introduced him to meth, which he was "a little nervous about," but he said he figured a small amount wouldn't hurt.
Then he was introduced to shake-and-bake meth, which is easy to make and is "a huge thing now," he said. Once he started making that drug, "it took all control over my life." 
He had another run-in with the law, "and you thought that would have shook me up and turn me from my ways, but it didn't. It made me paranoid" and mean, he said.
He tried to commit suicide the morning after Christmas 2013 by swallowing pills, and he woke up three days later in the hospital.
'It's like a fire in you that you want to make things right.'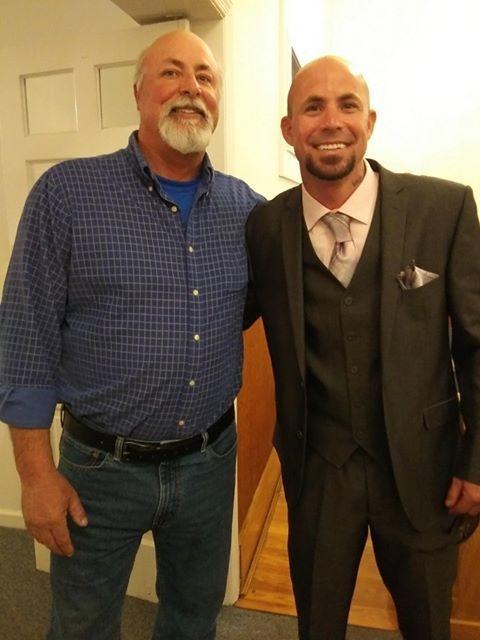 Clifton ended up living in a camper in the woods. And when that camper was destroyed by a fire that broke out while he was making meth, he took to living in a tent.
One day his father told him the cops were looking for him, he said, so he went on the run for a week.
His father found him and said, "'Son, you've got to think,'" James Clifton said.
He realized that not only would the law catch up with him but that he was terrorizing his parents and neglecting his daughter, plus his health was terrible.
Clifton eventually wound up in jail. Someone in the jail told him that if he would write a suicide note that he would be taken to the hospital, so he did.
Instead, the other inmates "were just laughing like crazy" as he was hauled off to isolation.
He was left in a cell with no clothing other than a paper gown, no eating utensils and only a piece of metal bolted to the wall to lie on, he said.
Forty-eight hours later "I was never so happy to see an orange jumpsuit and blanket," he said. "For the first time in my whole entire life I was just grateful to be warm, and I cried. It was an overwhelming feeling of God's grace."
In three weeks his conscience returned, Clifton said.
 "Everything I did wrong" was on his shoulders. "It's like a fire in you that you want to make things right."
It was a time for soul-searching and prayer.
He stayed in that isolation cell for a total of three days. It was not lost on him that it was the same amount of time Jesus was in his tomb — before his Resurrection. 
"All those things mattered to me to know," he said. "Jesus was 33 when he was crucified. I was 33 years old."
He read the Bible, even though much of it was hard to understand.
He said he did learn a main point: "We want God's love ... but he can't fill you with his love if you have bitterness, hatred and forgiveness ... in your heart."
'Some, unfortunately, just don't ever get it'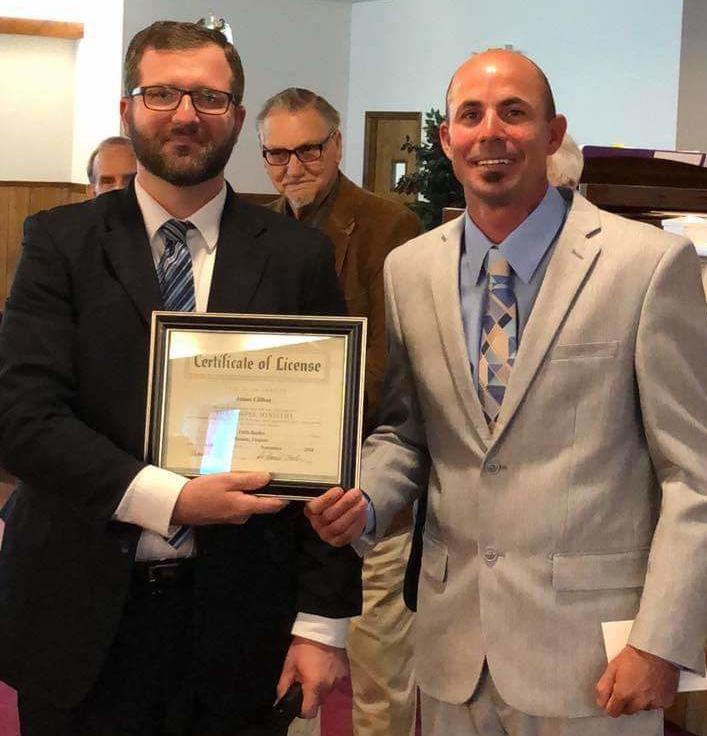 That desire to know God became his new addiction, and through God "I became a free man behind them bars. Real freedom is not where you live or a flag. It's God setting you free."
He spent 30 days in jail before being released on bond. He had written a letter to his family, telling them about his epiphany and claiming responsibility for what he had done, but he arrived home before it did.
He began rebuilding his relationships with them, including his mother, Melody Clifton, his now-9-year-old daughter, Riley, and his grandparents, Sarah and Wayne Clifton of Bassett and Jane Ingram of Martinsville. The late Frank Ingram is his other grandfather.
He started again to attend Faith Baptist Church in Bassett. He had hurt and disappointed members of that congregation, he said, and he had a lot to make up for.
He became involved with the van route, choir and Kids for Christ program, and once he regained his driver's license, he started driving the van.
Clifton also became the chaplain of the Patrick Henry Volunteer Fire Department, which still amazes him — "to think that somebody like me could be a chaplain anywhere."
Three years ago, he got married again. He and his wife, Jessica, live a few miles from his parents. He works as a carpenter with his father.
His voting rights have been restored, although he can't own a gun.
Probation Officer David Roberts said Clifton was on active supervision for about a year and a half or two years and another year on "Shadow Track," a call-in program for "low-risk folks who have proven they can manage without active supervision."
Roberts said he thinks the key for Clifton's turnaround was getting involved in church life.
"His first time" in jail "was enough for him" to get back on the straight and narrow, Roberts said. "Some others, it takes four or five or six rounds of going through jail before they say, 'This is enough.' Some, unfortunately, just don't ever get it."
 'Chosen for Jesus'
God "put on my heart" to create a place to share his turnaround with others, Clifton said. He started turning a beautiful creekside setting on his parents' land into a park. He built a big cross and a stage with his father, and his mother planted flowers. He bulldozed a road to it and is working on laying gravel.
He and his parents plan to make the park available to churches and families for special events, he said. 
"It's just a feeling I have that's what it's supposed to be," his father said.
Two years ago, James Clifton had a music-and-preaching celebration of being clean for three years. A few people came to celebrate with him.
His story became a ministry he calls "Chosen for Jesus."
Last year, "my whole church came" to celebrate his fourth anniversary of clean, Christian living, he said.
This year — at 2-7 p.m. Saturday — James Clifton is hoping to host 200 to 300 people. It's open to the public, at 96 Granger Drive, Bassett. It's about a quarter-mile down a road, so a shuttle will transport people from the parking area, Robert Clifton said.
Melody Clifton will have her homemade cakes and cupcakes to raffle, and James Clifton will be serving free meals of hot dogs, drinks, chips and water.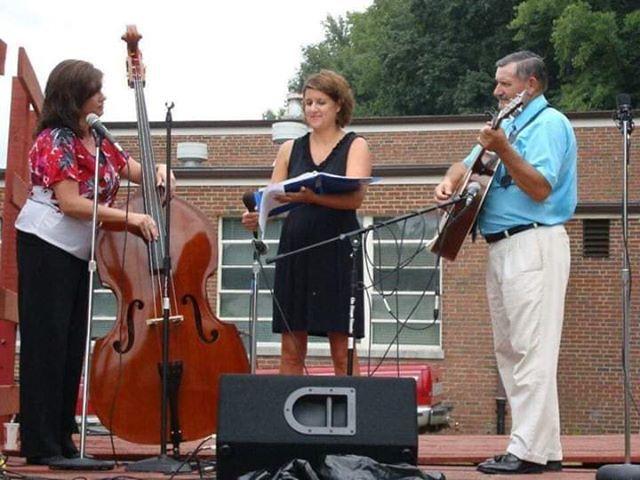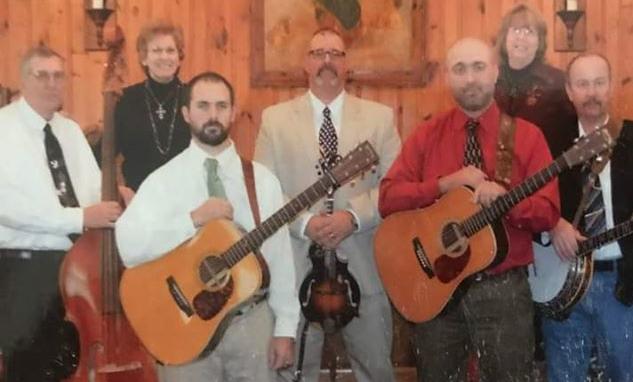 Barry Pilson will give testimony and perform. The Tilley Family, Mountain View Gospel Singers, some soloists and a group from Faith Baptist also will sing.
It's important for Clifton to share his story in a big way because "I am proof God can take the worst person out there that everybody's given up hope on — only if they surrender to God, not halfway, the whole way. God can change anybody," James Clifton said.
"I'm still amazed every day to see God working in his life," Robert Clifton said. "I had faith it would work out. I had no idea it would be this awesome. I'm still amazed with things every day."
James Clifton has been telling his story at drug and alcohol classes around the area.
"I realize that I know every addiction out here, and it started inspiring people," he said.
"James has an audience of people he can reach that other people can't reach," said David Towler, pastor of Faith Baptist Church. "He's brought a lot of people to church through his testimony," many of whom otherwise wouldn't go to church.
"If I ever stop telling this story, it loses power." James Clifton said. "It only keeps the power if it keeps on moving."