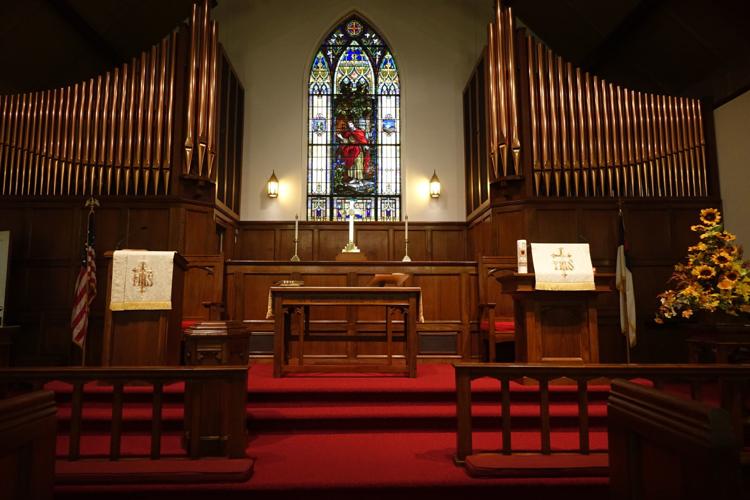 Communities are mourning and celebrating a church that had been a staple of Bassett for 125 years but closed this past summer.
The last service at Bassett Memorial United Methodist Church was in June. Compassion Church in Axton, with an estimated congregation of 1,000, is buying the property to use as an additional site, to the Compassion in Axton, with plans to be heavily involved in ministry and charity in the Bassett area.
Meanwhile, churches around the region have received gifts of furniture, educational and choir materials and sundries from Bassett UMC. Woolwine UMC even held an appreciation service for the congregation of Bassett UMC.
"I am pleased that another church is going to take it over," former Bassett UMC member Marge Bumstead said. "We're very, very pleased they're going to keep the stained-glass windows and pipe organ."
Seth Robertson, lead pastor of Compassion Church in Axton, said closing on the property should happen within a week or so. The former Bassett UMC will be an additional location for Compassion, which has a congregation of 950 to 1,000.
"We're just running out of space" in the former Irisburg Elementary School where his church moved 2 1/2 years ago, said Robertson, son of former Mount Calvary pastor Gary Robertson. "We're running three services already:" at 8:30 a.m., 10:10 a.m. and 11:55 a.m.
Compassion started five years ago in Robertson's living room in Laurel Park with 14 people, then moved to a location outside Danville before it moved to the old Irisburg school with a congregation of 50. It still has a location in Danville. Adam Touchstone of Axton is the executive pastor.
It's part of a network of 31 churches from the East to West Coast that originated in Tennessee seven years ago. About eight months ago, it moved its "central hub," where videos and promotions are generated, to Axton. It has a church in Wales and is about to open one in the U.K., Robertson said.
Compassion plans to "update the whole building [in Bassett]," he said, with modernizing the bathrooms and replacing the heating and air conditioning systems and the roof. It will also "change the feel of the sanctuary" — updating it while still keeping and appreciating its stained glass windows and other fine elements.
"We want to honor the past," he said. "We will preserve the past. The greatest way to honor" those who built and kept life in the church would be "to be a light to the community."
Community compassion
Compassion is active in the community in many ways.
Its members run a backpack feeding program for children at Axton Elementary School; a homeless feeing program and "Sidewalk Sunday School," both in Danville; and they served 500 families with a Christmas dinner and gifts.
On football-game nights, church members take dinner to the cheerleaders and football players at Magna Vista and Martinsville high schools. Soon, Compassion will be able to start doing the same for Bassett High School.
On the whole, they plan to get involved with existing ministries in Bassett rather than compete with them, Robertson said. For example, a team from Compassion already is planning to volunteer with the food bank run by EMI, the security company run out of the former J.D. Bassett High School.
Compassion will start a "launch group" at the old Bassett UMC building on the third week of January. A "big launch" will be done once 120 adults have attended for four Sundays in a row.
Leaders plan to reach deep into the community of Bassett where, Robertson said, 80 to 82% of the people are "unchurched."
"To know that the folks at Compassion have this level of passion, energy and excitement, seeing what they do … that was part of our end game, in my mind, where I hope everything was headed," said Len Dillon, a former Bassett UMC member and trustee.
"Everything has its evolutionary process. What they do with the church there, or not do, is out of my hands. They will do well with it, and I have no doubt," Dillon added.
Said Robertson: "We're coming to the Bassett community to be a light and change that community with the love of Jesus Christ."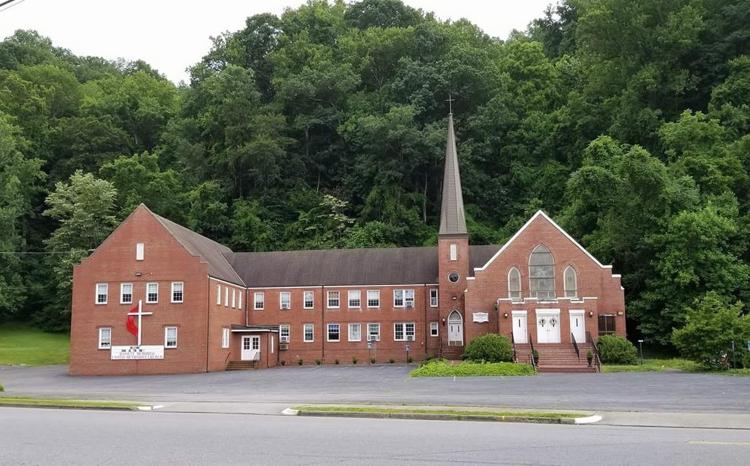 Saying goodbye
The final service at Bassett UMC — a discontinuation service on June 23 — "was very good," said Joyce Craig, who had been a member for more than 60 years. "It was a sad time [overall], but it really wasn't that morning."
A "good group" attended, including many who were brought up in the church but no longer attended regularly.
Len and Mary Kate Dillon's granddaughter attended the service. "She was the sixth generation of our family in that church, and that's pretty significant. It's something you can be proud of," Len Dillon said – and part of the tragedy of losing the church.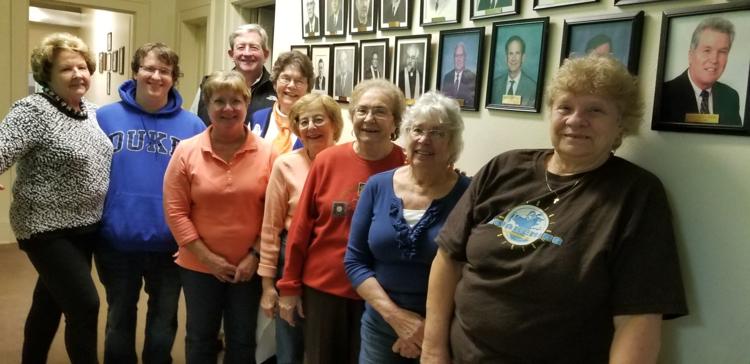 Dillon said Craig had been asked by Pastor Tim Barth to speak a few words about the history of the church during that service.
When she was raising her children in the 1950s and 1960s, Craig said, "That church was packed with young people and whole families. Bassett was booming at that time. A lot of activities kept a lot of people busy."
After local industry shut down, "many of our children did not come back here, and that was one of our main problems. We only had old people toward the end. We could not keep the church going on the money we could give," Craig said.
The annual budget was about $100,000, said Bumstead, who served as the church's treasurer, among other roles. About $60,000 of that went to the pastor's salary and benefits as well as apportionments, which means to the larger denominational bodies.
It was an old facility, "facing some expensive work," she said, such as a new boiler, air conditioning and roof, which was "what made us make the final decision. We were managing to limp along."
Talks of closing the church began about a year ago, Craig said, although "for quite a number of years we had known we were on the downward spiral." For some, for whom it had not sunk in, the closing was quite a shock, she added.
"For me it was a very difficult process," Bumstead said. "Part of you wants to keep it open and keep going, and part of you knows it can't go on."
Meetings were held weekly for three or four months for people to talk it over, Dillon said. "There was a lot of information available for those that wanted to know what was going on."
The final decision to close was made by a margin of only a few votes, Bumstead said. The experience of closing the church "hurts. It's like a divorce."
As treasurer, Bumstead had to "finalize the books," which was quite a job, she said.
The experience also gave her perspective. "I wish the churches were structured better. We're sending missionaries to start churches" in distant lands, while churches back home need help they aren't getting.
"We as a denomination tend not to discuss finances as openly as we need to," Dillon said. "Everybody's got to know the numbers, and you have to treat the church like a business. It has bills to pay. It has responsibilities, and you have to meet them, and everybody has to know expectations of that and know what happens when you don't."
"It's all religions," Bumstead said. "The rules and the regulations and the expense of running an organization that big gets in the way of what you want to do."
Appreciation from Woolwine
The real estate belongs to the United Methodist Church. Church "trustees had to sign off on it and give it to the Board of Missions," Bumstead said.
Bassett UMC invited its members to take some of its items. Craig said she took a crosscut saw on which her husband had engaged Kitty Horsley to paint a portrait of the church and also a plaque that had his name on it.
Other items were gifted to other churches. Many things went to Woolwine United Methodist Church.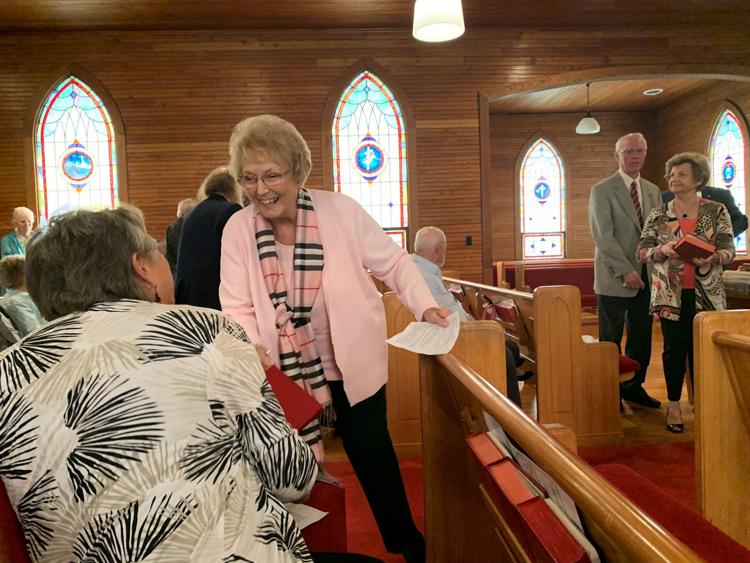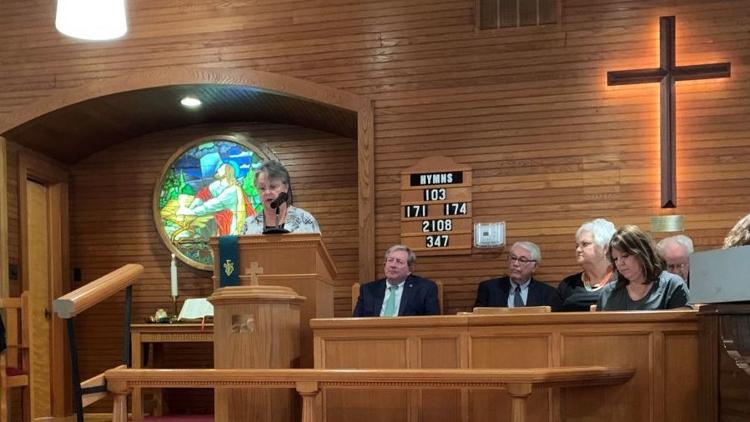 Recently, Woolwine United Methodist Church and its pastor, Mary Sue Terry, held a service of appreciation for the former Bassett UMC congregation.
The service was "a way to hour our Bassett friends in a ceremony that would mark receiving their gifts and also dedicating those gifts to Woolwine United Methodist Church," Terry said.
"That service was just excellent. The pastor out there put it together so well," Bumstead said.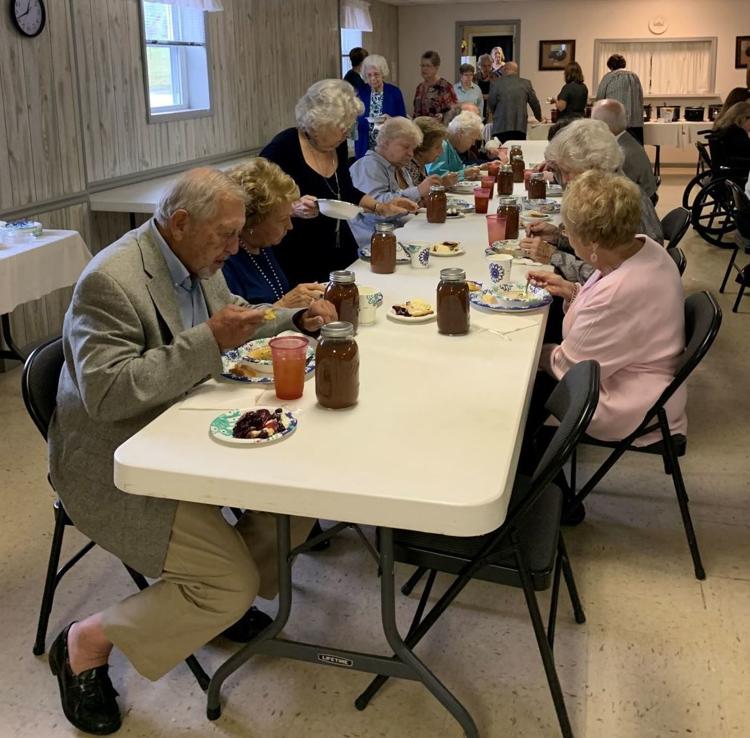 Said Dillon: "It was such a nice service. The folks there were so humble. They were very thankful for the gifts we had given them."
Instead of having a sermon that day, Len Dillon and other Bassett members "talked about what it had been like and was like for them, the grieving process, what they learned," she said.
One of the first things she did, Terry said, was ask Woolwine members who did not have large-print Bibles in their pews to come forward. "We asked our Bassett friends to come around so that each person from Bassett was able to give a Bible to each person from our church."
The women who worked with children at Bassett UMC gave children's Bibles to Nancy Peters, who works with children at Woolwine, and the director of Christian education from Bassett gave educational materials to the two people at Woolwine with that role.
Then dedication prayers were given, and litanies were read, indicating that "these items constituted a legacy from their church," Terry said. The Woolwine choir sang songs out of books from Bassett.
After the service, the guests from Bassett toured the rest of the church to see where and how other gifts, such as a rug, were in use – and appreciated. They had a lunch and dessert together,and saw on a movie screen given by Bassett scenes from the life of the Woolwine church.
Woolwine UMC members gave each guest from Bassett a jar of the apple butter they had made just two weeks before.
"It was a very moving service," Terry said, especially during a part when each person from Bassett stood up and "told the story of how long they'd been at Bassett, what they did, and their grief experience."
"It was emotional to me," Dillon said. "It gave me a little bit of personal closure to see the whole situation not come to an end, but parts of the church will live on in other churches and the legacy is continuing, and that's a good thing."

On the rebound
Since the church's closing, most of the former Bassett UMC congregation gets together once a month, on the same night they used to hold free community meals. This month's gathering was Thursday at Papa's Pizza.
"They became family. They became friends," Bumstead said.
On Sunday mornings, however, Bassett UMC members "are scattered here and yon, I guess," Craig said.
"A lot of them are still out there floundering," Bumstead said.
Dillon said he and his wife meant to take a break from church for a couple of months, but that's spread to four months, and it's getting time to find a new church.
"Mentally I was tired, and physically as well, from what we went through," he said.
"I miss going to church, and I miss the folks I attended church with at Bassett a lot. That's a kind of a void. You're never going to replace that. … It's an experience I really hope to not ever have to go through again. That weighed on us. … there was a lot of trauma for everybody."
Craig now is attending Stanleytown United Methodist Church, where she says she feels right at home.
But Bumstead is taking her time visiting other churches.
"I'm looking around. I've found a couple." She's even heard Bassett UMC's most recent pastor at his new church in Danville, which had received several of Bassett UMC's items.
However, finding a new church is a big deal, she said, and "I'm not ready to jump in."
Holly Kozelsky is a writer for the Martinsville Bulletin; contact her at 276-638-8801 ext. 243.