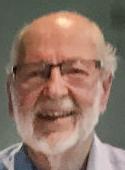 Every leader knows that followers must do what the leader has laid out for the future, and the followers need to be ensured that's what happens.
While in prison, the leader wondered if the cousin he selected would follow in his footsteps. The government didn't like his ideas for a revolution. He expected results that led into a reality that people who disagreed with his future would be burned like weeds in a fire (Matthew 3:12). He wondered if his selected leader would cause repentance the way he had hoped and expected.
So John sent his disciples to ask, "Are you the one who is to come, or are we to wait for another?" Jesus answered them by suggesting they look at what he was doing (Matthew 11:2-11). He described a different kind of revolution, one that would reverberate not only through the religious leaders, but into the governing powers instead.
It was revealing a different kind of power, one not ever used by a government, and certainly strange for a religious group. He answered, "Go, tell John what you hear and see. The blind received their sight, lame people walk, lepers are healed, deaf people hear, dead people are raised, and the poor hear good news brought to them. Blessed is anyone who is not offended by me."
It's not easy to understand how strange a kind of "repentance" Jesus brings to the world. "Repentance" in the Greek meant at the time to change your mind and change your actions. Most people at the time thought John was talking about kicking the Romans out of the Jewish nation by military power, probably becoming another great King David. Probably Jesus' disciples had that vision as well when they started. Some religious people still think that's the "repentance" we need.
Jesus idea of "changing actions" is not the usual idea, including many religious leaders and followers. It was not to take the power away from the government or the religious leaders. No, it was to change the world's understanding of what power humans should develop and use.
It was literally a different kind of power than we usually understand or even experience. It wasn't a power based on winning or losing, but on trying to get humans to learn to live in a way where there were no losers, only winners. Jesus example of being powerful was strange. It was a power that changed people's lives, still unbelievable for many people. Healing people who are lame, sick, being considered crazy by your own family (as Jesus was), feeding thousands somehow through the miracle of sharing what we have, never using violence that injures people (although their "cheating business model" may be disrupted).
There is, I suppose, a craziness in Jesus' weird idea of "changing people's minds and changing people's actions." One wonders how He ever thought people would understand what he was trying to bring into the world. I wonder if we understand even now.
There is so much hunger in the world, even in our country, hungry parents and children, hungry old people. We've already cut down enormously feeding our old people in the last two years in the "Meals on Wheels" program. Even now there is a move to do away with our government's feeble attempts to feed many of the children, let alone all of them.
There is so much sickness in our world, even in our own country, sick children, adults and old people who cannot afford the medical care we have available, people who declare bankruptcy because they owe so much to our "wonderful" medical system.
We celebrate soon the coming of a child into our world. A child who somehow grew up to have a vision of changing humans' understanding to knowing and serving a knowledge of God was based on love and forgiveness, on healing, on including everyone to be made well. We do have enough to feed every human being in the world decently, leading them to not have the sicknesses and ignorance caused by not enough food. Yet somehow, we can't seem to make it important enough to do it. Somehow, Jesus' hope of changing humanity's power hasn't happened yet.
We, you and me, are the ones Jesus came to change. Almost 2,000 years later, power is still like it was when that baby came into the world, still deciding that some people don't have food, medical care and all the things Jesus brought into the world because they don't deserve it, they don't live the "right way" or for many leaders, there isn't "enough" to go around.
How much longer must we wait to work for that baby's gift to us to sweep through the world and our country and change the "powers" that want all those advantages he brought still too limited to the "deserving" few?
Maybe we need to realize that for millions of our citizens and the citizens in so many countries it's not going be a "Merry" Christmas at all.
I guess we still need the "repentance" the birthday boy came to bring.
The Rev. Gene R. Anderson is supply priest of St. Paul's Episcopal Church in Martinsville.