editor's pick
spotlight
featured
top story
Jury recommends life sentence for Bassett man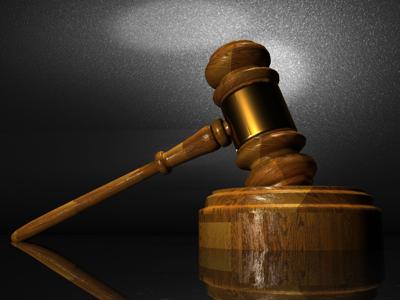 COLLINSVILLE – A Henry County Circuit Court jury on Tuesday convicted a Bassett man of six sex charges involving three children and recommended life imprisonment plus 70 years and a total of $300,000 in fines.
The jury convicted 33-year-old Philip Edward Kephart Jr. of one charge each of forcible sodomy and attempted forcible sodomy, and two charges each of aggravated sexual battery and taking indecent liberties with a child, Henry County Assistant Commonwealth's Attorney Awbrey Watts said in an interview Wednesday.
The offenses allegedly happened between February 2011 and July 2015. The victims were a boy, now 10 years old; his sister (now 12 years old) and their half-sister (now 15 years old), as of Tuesday, according to Watts.
The boy testified that Kephart performed a sexual act on him, made him perform a sexual act on Kephart and made him improperly touch the man, Watts said. The youngest girl testified that Kephart asked her to improperly touch him but she always said no. The oldest girl testified that Kephart improperly touched her.
The court also heard from Investigator M.D. Wagoner of the Henry County Sheriff's Office, who testified that when he interviewed Kephart in July 2017, the man admitted to a number of the children's allegations. Defense lawyer Alan Black called one witness who testified that he talked to the children twice, once in 2016 and once in 2017, and they said that no one touched them inappropriately, the witness claimed. Kephart also took the stand, claiming he did not commit any of the crimes. He added that he falsely confessed to law enforcement because he wanted to go home and recover from seizures, and that he did not remember the interview with law enforcement.
Another defense witness, Kephart's fiancée, testified that he had five seizures the night before he was arrested and three on the day he was arrested. That witness also testified that she never saw anything wrong happen between Kephart and the children and they were crazy over him and played with him when they came over, Watts said.
The jury deliberated a total of about 17 minutes in determining guilt or innocence and recommending sentences. Judge David Williams ordered a presentence report and set sentencing for Jan. 30 at 3:30 p.m.