The calls for help never stop. Fires, wrecks, people's lives hanging in the balance. Someone pushes 911, and that sets in motion a rally by men and women who rush to a scene, provide care and comfort and, more often than not, save those lives.
An estimated 240 million calls are made to 911 in the U.S. each year. An area with the population of Martinsville and Henry County could expect to receive almost 50,000 911 calls a year or 130 calls a day. That's more than five calls every hour of every day. 
Rescue squads, a volunteer corps, provide both basic and advanced life support to patients at a scene and during transport to a medical facility. They are typically the first responders to an emergency.
Only that life-saving force is diminishing.
These very agencies that provide that desperate care year after year plea for assistance, too. Across the nation and in Martinsville, Henry County and Patrick County, there is a continuous and desperate search for volunteers.
"It's an ongoing problem – not just locally, but nationwide – across the board in emergency services," said Suzie Helbert, deputy director of the Henry County Department of Public Safety.
In Henry County there are five volunteer rescue squads and eight volunteer fire departments. Patrick County has six volunteer rescue squads and nine volunteer fire departments. 
These work closely with personnel called "career providers," or professionals employed full-time by local governments or even a volunteer agency to provide critical services in a variety of scenes. In Henry County, that's about 150 active personnel in emergency services.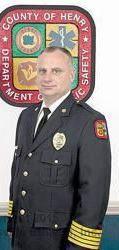 "The rescue squads, of course, are dispatched to any type of emergency call that is considered to be a medical emergency or trauma, meaning someone's been injured in some type of incident – so any type of medical emergency or trauma incident that has resulted in injury," said Matt Tatum, director of Henry County Department of Public Safety. "The rescue squads are also dispatched along with the fire department to some of the fire calls, such as a structure fire or something of that nature."
"We do not dispatch any career providers. All 100% of our calls are dispatched to the volunteer agencies. The career providers automatically respond to assist the volunteers. If the volunteers are able to handle the call without any type of assistance, then they can disregard the career personnel, or the career personnel don't respond.
"The career staff only respond to help if there is a need for their help because volunteers are not able to handle it because they don't have the resources available because they're low or something like that or they're basic trained and the career staff bring advanced training to assist them."
As a snapshot, in 2019, Henry County's volunteer rescue squads were dispatched to 7,614 calls, and the volunteer fire departments were dispatched to 1,819 calls. Of those calls, the career personnel assisted the volunteer rescue squad on 6,302 calls and the career fire department staff assisted the volunteers on 546 calls. Those figures weren't available for the Martinsville Fire Department or for agencies in Patrick County.
"And the same way with the fire department," Tatum said. "We responded to 546 out of the 1,819 calls, but that doesn't mean the volunteers did not respond. It just means that we responded to assist the volunteers if they were already there. And obviously if they weren't there, we just handled the call."
Given that demand in a life-and-death environment, the need for having enough hands to respond doesn't end. Helbert speculated that the absence of sufficient numbers of volunteers is based on myriad circumstances that individuals face in their daily lives.
"I don't think there's any one particular thing, just people's lives change, they get a different job, they move away," Helbert said. "And so when you have on top of that the always increasing call volume, that's kind of why there's always an ongoing need for volunteers."
Volunteer departments are challenged with recruiting new volunteers while retaining those who continue to volunteer their time and skill. Although proper training requires commitment and dedication, those who obtain the necessary credentials to perform lifesaving emergency care find the experience incredibly rewarding and worth their time.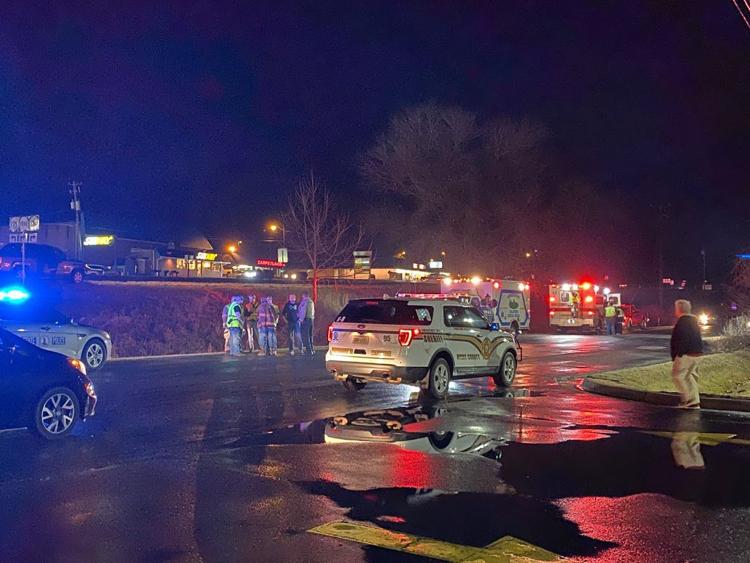 Getting started
Although it's different at each agency, there are several consistencies for volunteers.
Interested individuals first fill out an application at the agency they would like to join. Those selected must complete ample life-saving training – paid for by the agency – before becoming part of the crew that runs calls. After completion of the training – like mastering CPR, for example – some agencies require an additional trial period before officially welcoming the potential volunteer to the team.
Recruits sometimes come from junior programs, such as the Bassett Rescue Squad used to have and would like to start again. Other times, current volunteers invite friends and family members to join the agency.
Some volunteers join in hopes of gaining experience to make life-saving a future career. Others join simply to help their community and neighbors.
And agencies reach out looking for new people all the time. Some use tools such as Facebook and Twitter to presents their need for volunteers. The Bassett Rescue Squad recently placed an ad on its Facebook page seeking volunteers.
Aging squads
Several volunteers at Bassett have served longer than some millennial counterparts needed to take that torch have been alive.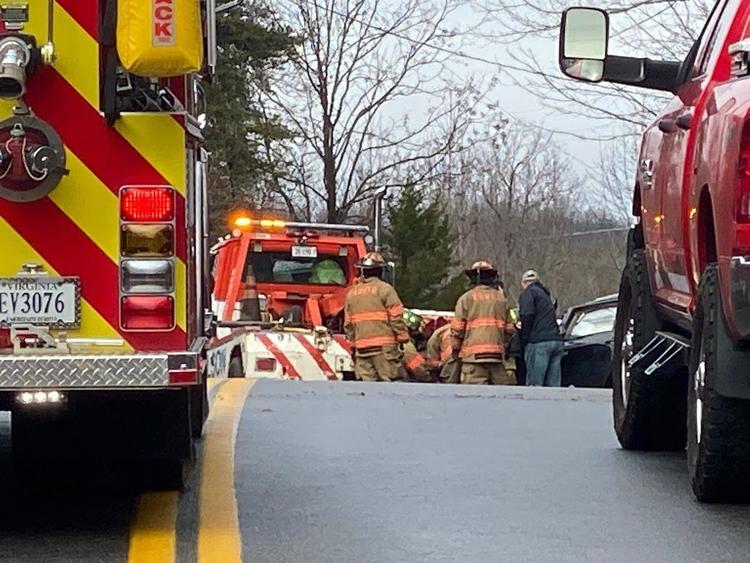 "We have about 60 on the [volunteer] roll. A lot of those are what we call lifetime members, so they've been running for at least 10 years," said Jeff Fulcher, captain of the Bassett Rescue Squad. "I would say the average tenure for a lifetime member we have here is usually 25 years or so. So these are older people who are kind of aging out.
"And when I say that, some of the most active people we have are a couple of retired people. They run about three or four days a week. I would really say that's our issue right now, is our people are aging, and we're having trouble getting younger people to kind of come in and take the reigns over."
Additionally, only one-third of the team's volunteers are actively involved in the program.
"Out of those 60, I would say probably about 20 of those are really running the calls," Fulcher said.
The Axton Life Saving Crew in Axton is also in dire need of volunteers. Captain Ricky Holiday noted that he is one of only 12 members who run calls.
"We're looking for as many as we can get. There's no set limit," Holiday said. "We can fill at least 60 positions."
And each smaller fire district can have various other issues it faces in serving the community.
Hospital closing spurs need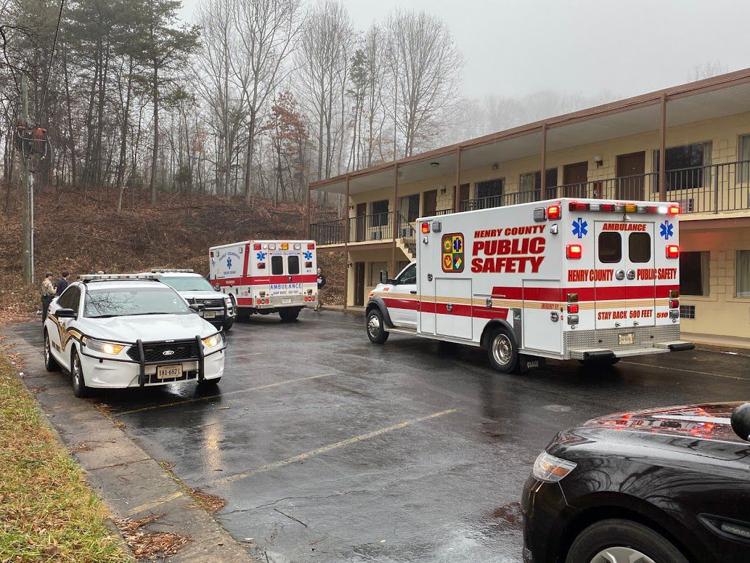 In Patrick County, the JEB Stuart Rescue Squad – formerly an all-volunteer team – still feels the sting of the closing in 2017 of Pioneer Community Hospital. Combating the convenience of keeping calls within the county, the team now travels out of Patrick County – and even out of state, to North Carolina – to provide patients the care they need.
"Our number of volunteers has definitely gone down from way years' past," said Joanne Spangler, JEB Stuart Rescue Squad president. "We still have 20 to 25 volunteers. People's schedules don't allow us to run like we used to, especially since the hospital closed.
"Used to – and I've done it myself – have gotten off from work in order to go run a call. It may take you an hour or so if you're going to the hospital up here, but now we have calls that will take four hours to turn around.
"You can't get that off from work and still make a living. The volunteers can't take that off. They're not getting paid for that and they're losing time at work. You just can't do it."
Distance complications
The JEB Stuart Rescue Squad team transports patients to the nearest hospitals, which are located in Martinsville and Mount Airy, N.C.
Each unit has a drug box that generally is stocked with the most commonly used pre-hospital medications. So if a medication is used in transit, it needs to be restocked before the next call in case it's needed for that rescue.
That means if the team uses a drug box on a call bound for Mount Airy, it has to drive all the way back to Martinsville to replace it before the unit can return to Stuart to run another call.
"If you've had a serious call that's took a little bit longer than normal, you're looking at five to six hours out on a call because you're having to go from Mount Airy to Martinsville and back," Spangler said. "Just to get ready for that next call."
The paid staff and volunteers at JEB Stuart Rescue Squad also work in conjunction with another paid emergency services unit in Patrick County, which helps relieve the number of calls the original unit receives.
"That has helped us out since the county put them on," Spangler said. "If it wasn't for them, we couldn't – the county, I don't think, would survive right now."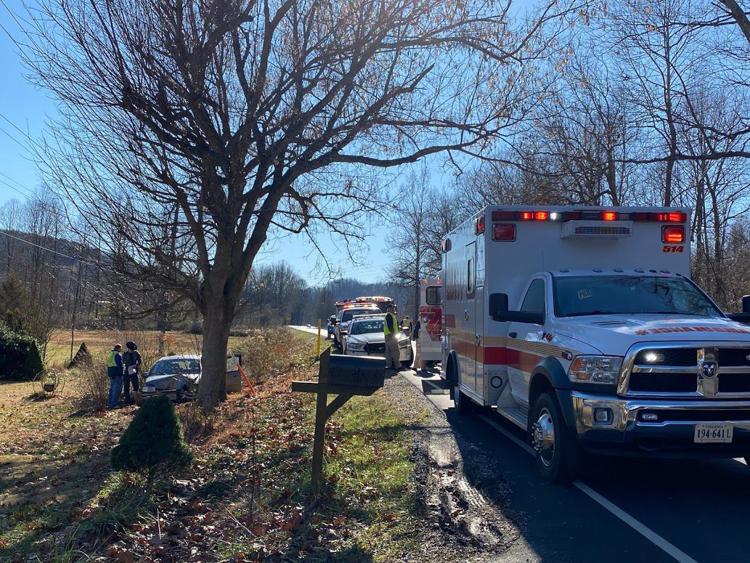 Equipment an issue, too
Some of the issues go beyond personnel, too. JEB Stuart Rescue Squad has fewer problems with volunteers and more with reliable equipment.
"We've had to go down to two trucks in order to acquire a grant to help us get a new truck," Spangler said.
The grant program for which the team applied strives to remove an excess of ambulances from the road, which Spangler noted might be an issue in more populated metropolitan areas of the state, but not in Patrick County.
"If they don't have a hospital in their county, and they have to run 30 or 40 miles each way, they would understand that there's not enough ambulances on the road," Spangler said.
Yet, in order to get a new truck, the JEB Stuart Rescue Squad recently had to sacrifice part of its fleet. Now, it has one truck that's nearly 20 years old and another that just turned 12.
"The trucks we have are a 2001 and a 2008 truck, and since the hospital is closed, we're putting so many miles on our trucks now it's unreal," Spangler said.
Because of the wear and tear on the vehicles, the team put $25,000 toward necessary repairs in 2019 alone.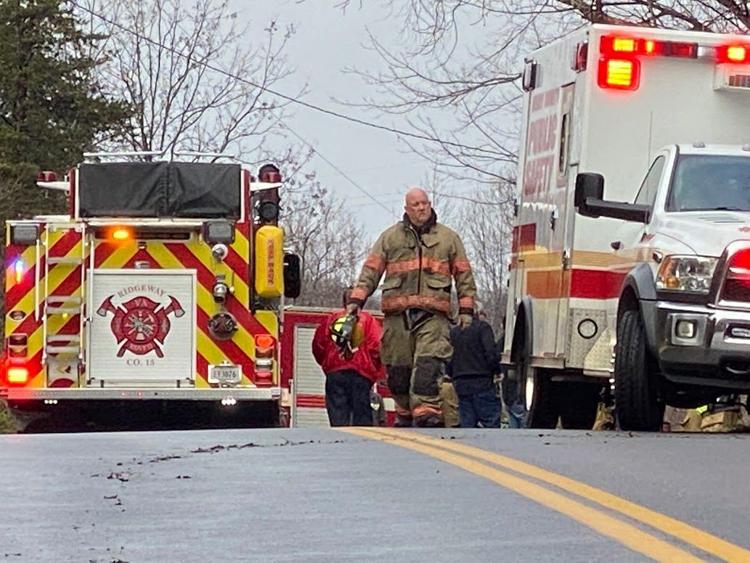 More paid help
The volume of calls compared to the time it took to make it to a hospital last summer, required the JEB Stuart Rescue Squad to become a hybrid team, made up of both volunteers and career staff members.
"We had to bite the bullet and do the full-time staff because if we hadn't, we would probably be closed right now just to be honest," Spangler said.
Those interested in volunteering with some local agencies – such as the Bassett Rescue Squad and the JEB Stuart Rescue Squad – may qualify for stipends. Both Fulcher and Spangler noted that the amount given is not as much as a career emergency service member might make, but helps cover some of the costs associated with the job, such as grabbing a bite to eat or paying for gas to and from the station.
Those stipends are paid from soft billing practices that an agency charges for running calls, and similarly paid staff also generates revenue from soft billing to accounts for compensating the employees.
And the decision to go to the new model doubled the team's response rate basically overnight.
"Our percentage of call coverage had actually gotten down into the 50s, in some cases maybe even down into the 40s." Spangler said. "When we first started the paid staff, we were only five days a week. As soon as we went with paid staff, it actually went up to 98%.
"Some months are still better than others. We're looking to hire some more people because we've actually went 24/7 now. We know that the need is there, and we know we don't have the volunteers. The volunteers are just not there anymore because of people's schedules and stuff like that."
Pros and amateurs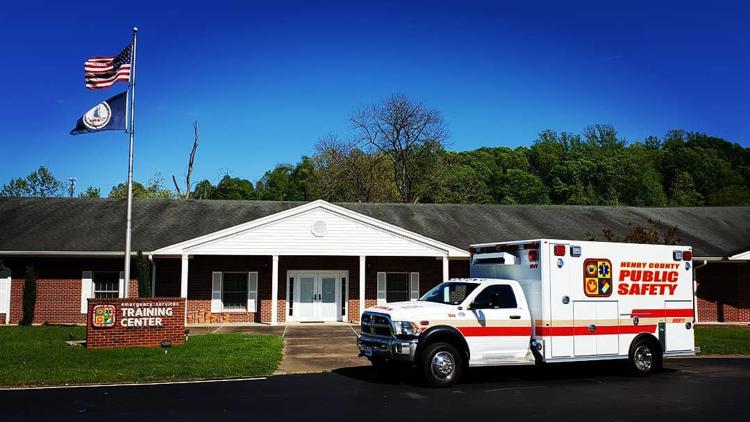 The partnership between career professionals and community members that give freely of their time is one seen throughout the region.
"As much as you're always seeing agencies asking for more volunteers, we live in a great area," Helbert said." The people in the county of Henry and the city of Martinsville look after each other. We anticipate our emergency services system always being a combination system, volunteer and career.
"They both need each other. We couldn't begin to fund a fully career department and volunteerism could not cover the whole call volume either, so it takes both. Ironically, many of the volunteers are also career providers and career providers still volunteer."
Fulcher also noted the need for both volunteer and career emergency workers.
"It's a very symbiotic relationship that we have," Fulcher said. "I think most times when you get out there, you couldn't tell who a career staff was from a volunteer other than by looking at their uniform or something like that."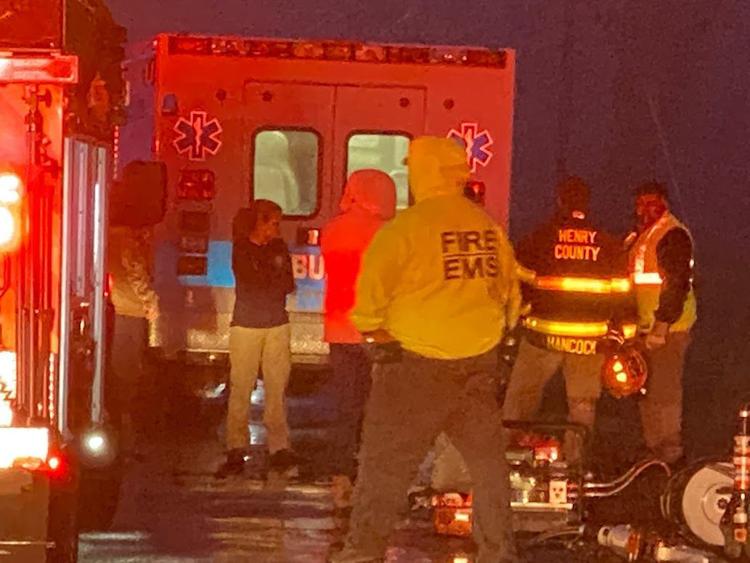 At the Bassett Rescue Squad, a larger volunteer force would mean more opportunities to serve the community.
"The main thing would be to help run the calls because that's what we're here for. There's no way that the county could do it without the volunteers or the volunteers could do it without the paid staff and the supplemental staff. We're just that busy," Fulcher said. "We're either the or the second busiest agency in the county. We run a lot of calls. For instance, last year we received 2,142 calls just at this agency.
"So yeah, that's a lot of calls. It varies. Some days you may not have any calls and some days you may be bombarded. With the nature of the business, you really don't know. We average about 179 calls a month."
Here's the commitment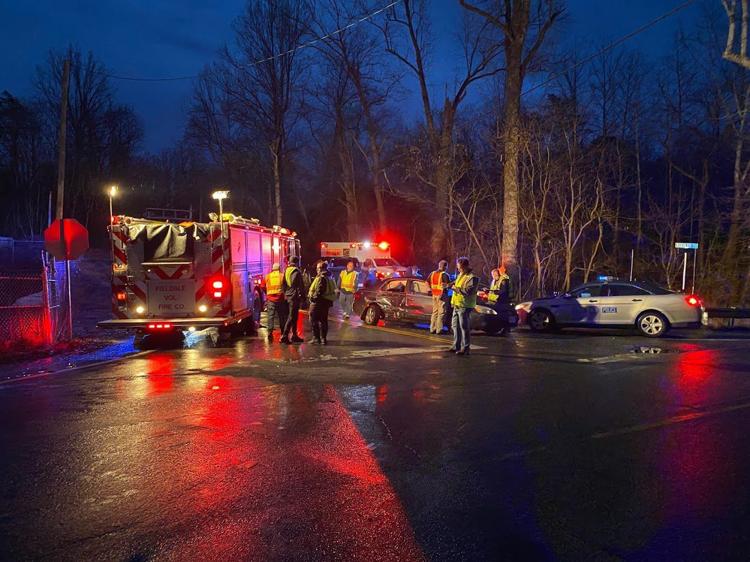 Looking for any individuals that meet the agency's requirements, Fulcher noted that those willing to serve only need to commit to a minimum of 24 hours a month. As far as shifts go, the captain asked for assistance whenever they could get it. For those interested in nighttime runs especially, the agency's currently working on some new additions.
"We're actually doing some things to try to change up some things. We're renovating our building, trying to make the facilities a little better to accommodate 24-hour staffing and modernizing things a little bit," Fulcher said. "Our building was built in 1979, and we haven't done anything to it since then. We're in the process, and hopefully we'll be ready to open that up this year, so we'll have better facilities to accommodate 24-hour occupancy."
As for the number of volunteers needed at the Bassett Rescue Squad, the more, the merrier.
"I would say we're not going to cap the number we're looking for," Fulcher said. "We can just about find a place for anybody that meets the requirements we have to make."
At the Axton Life Saving Crew, Holiday offered to train anyone with an interest who also met the team's requirements.
"We divide up into teams, and each team is on for 24 hours," Holiday said. "We ask that you run what you can. If you can't run on your team, pull time on somebody else's team. We've got five teams, and that puts everybody on call once or twice a week.
"Day in and day out, it gets kind of hectic, and that's why we're looking for some new recruits."
'Thank you for being here'
At the Axton Life Saving Crew, Holiday noted that there's been talk of instituting a stipend program, but the idea hasn't come to fruition yet. Instead, the members of the team get paid a different way – their currency is in gratitude.
"It's very much a blessing to go out and help somebody and know that you just saved their life," Holiday said. "They look up and you, and they say, 'Thank you.' Or you get a kid who was in a car wreck, or fell out of a tree or who's gotten hurt and the mother looks at you and just says, 'Thank you for being here.' That right there says it all for me."
On a personal note, the rescue-based volunteerism allows Holiday the opportunity to put into practice the selflessness found in his favorite Bible verse, John 15:13, which states, "Greater love hath no man than this, that a man lay down his life for his friends."
Another highlight is the free training and certifications, which not only help equip the individuals on the squad but also prepare them for other prospects in life.
"I think for one, it gives you an option. There's people that like to give back. If you're looking for a way to give back, it's an excellent opportunity to give back," Fulcher said. "Then there's also the side of it, where if you think you're interested in a career, not necessarily being a paramedic or a firefighter, but if you're interested in anything medical related – I might would even go as far as to say law enforcement, you know, anything – it's going to give you a chance to get exposure to some of those things and it doesn't cost you anything. So if I had a kid and they thought they might want to be a nurse, it's probably a good thing for them to do before I invest in college."
In addition, if enough volunteers to run calls smoothly were to sign up, Fulcher noted he'd seriously consider restarting a popular program from years past.
"We don't have anyone right here right now, but we are trying to resurrect our junior program, which runs from 16 to 18. Of course there's certain restrictions on what minors can do, but we do try to get them in and get some things going. If we had the membership, we would definitely resurrect that program," Fulcher said. "It's pretty good. We've had quite a few people come through that program and it made a difference in their career paths."
For those interested in getting involved with a volunteer emergency service organization, Fulcher, Spangler, Holiday and Helbert all suggested contacting a local agency for more information on how to apply.
"Everybody's looking. It's not just us. We just put that on our Facebook, but everybody's looking," Fulcher said. "Everybody's looking for volunteers in Henry County. If you wanted to do it, you would not have a problem finding somewhere to do it, I don't think."