An intellectually delayed, autistic son of a Henry County family was sexually abused by a close friend of his family, his already traumatic life newly scarred by fear and a future of nightmares.
The man accused of abusing him didn't go to jail. He was sent home to die.
Susanne Moore Travis is a music teacher for Da Capo Virginia, an educational public charity that offers musical training for special-needs children, offering arts enrichment programs in Henry County schools and at Martinsville Middle School.
"All my students have a disability," Travis said. "I have a special place in my heart for children with special needs."
So much so that in 2005 she took in a foster child with a severe form of autism and adopted him two years later. She also has an 11-year-old and 7-year-old twins to whom she gave birth.
This adopted son is physically no child. He is 20 years old now, but he doesn't function at that age.
"He has the mind of a first- or second-grader," Travis said. "He has trouble with time. He likes Wednesdays. Everything happened last Wednesday."
Gary Randolph Bryant of Collinsville is 62 years old. He retired on disability from the Virginia Department of Transportation after his health began to fail. Records on file in the Henry County Courthouse show he lives with his wife, owns his own home and has a ninth-grade education. Other than a ticket for operating a vehicle with improper brakes in June 2013 he never had a scrape with the law.
In October Bryant reached a plea agreement on charges of aggravated sexual battery against Travis's son. Bryant did not speak about his case and referred questions to his attorney. The victim is identified in court records by his initials. The Martinsville Bulletin does not identify victims of sexual crimes.
"It was an exceptional case that required exceptional circumstances," said Henry County Circuit Court Judge David Williams, who presided over this case. "I've never seen anything quite like it."
A relationship
Gary Randolph Bryant was considered to be part of the family. He was invited and participated in family get-togethers.
"My husband worked with Gary for years," Travis said. "They both worked for VDOT. Longtime friends. Gary's stepson is the husband of my best friend. Gary is an avid fisherman, and my son would help him at Philpott Lake. He [Gary] was retired and had time.
"It started in 2017. My son was not alone with him very often until 2016 and 2017, when he started helping him [Gary] build fishing lures and cleaning gutters … yard work stuff.
"We had a birthday party in May 2017 [Travis's son's 18th birthday]. I had noticed [changes] a few weeks before that. My son did not want to go to Gary's when we had gone as a family. I also noticed at the birthday party that my son did not want to be anywhere near Gary."
She said she had reserved a picnic shelter at the city park for the birthday party. Bryant was invited and attended but left suddenly. She said no one could tell her why.
"After he left, I noticed that he had smoked several cigars and chewed several pieces of candy, leaving the wrappers on the ground," Travis said. "He was chain-smoking evidently and nervously eating candy because there was a definite tension between Gary and my son. I think he [Bryant] picked up that my son was aggravated with him, so he left.
"That's when we knew something was really wrong."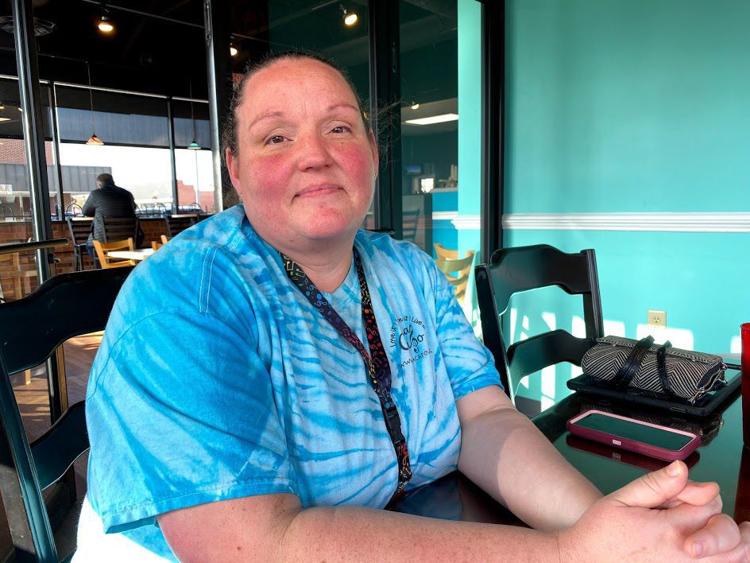 Soon, Travis said, her son started to tell her things that answered a lot of those questions. She said her son was specific. He used terms he had learned from Bryant. He told her about sex toys and aids and the private parts of their bodies. He described to her how this family friend ultimately seduced him.
"He also quoted Gary as saying, 'I'm lining you up to get laid. I'm gonna find you some [woman who will have sex with you], and these are terms my son would not have known. He [her son] even told me and the police that Gary hid all of his sexual toys inside a stack of old tires in his basement," Travis said.
"My son tried to search on his phone, verbally entering the words 'women playing with themselves and their [breasts]' in Google. Of course, I have everything like that blocked, so when I asked my son why he was trying to look at this, he responded that Gary had showed him how to do it. That was the same weekend as the birthday party, and that was my trigger that something was not right."
Travis learned from her son that Bryant first started showing him pornography on the computer, then giving him pornographic magazines. The toys were introduced next, and then Bryant began exposing himself to her son.
"My son told me and the police that Gary had promised to give him a toy spinner [popular child's toy]," she said. "Gary had one that was ultra rare, and my son really wanted it. He [Gary] would use that as a bribe to get my son to do what he wanted."
The criminal case
Bryant's illicit behavior was summarized by a Henry County Grand Jury on Nov. 19, 2018: "Bryant unlawfully and feloniously sexually abused a juvenile over the age of 13 by threat, force, or intimidation, or through the use of the victim's mental capacity."
But getting to that finding took months as a complaint Travis filed with the Henry County Sheriff's Office in May 2017 meandered haltingly through investigation and prosecution.
"After I reported it to the police , they assigned an investigator," Travis said. "He retired, and they reassigned the case to another investigator. He was promoted, so the case was sent to the Commonwealth's Attorney [Andrew Nester]. He [Nester] withdrew because he goes to church with Gary and his wife."
Andrew Hynes, Patrick County's assistant commonwealth's attorney, eventually was appointed special prosecutor in the case, indictments were issued, and on Feb. 1, at 3:49 p.m., Gary Randolph Bryant was arrested by Henry County Sheriff's Deputy A.G. Kinney.
Bryant was charged with aggravated sexual battery, forcible sodomy, and object sexual penetration. He was held without bail.
Nineteen months had passed from the date the complaint was filed to the date Bryant was arrested.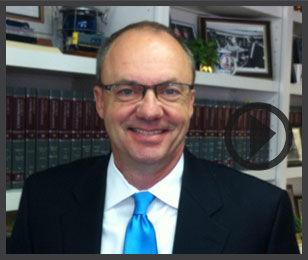 Bryant hired Martinsville attorney Ward Armstrong, and within three days of Bryant's arrest, Armstrong had filed a motion requesting bail, saying his release was "essential to allow him to assist in preparation of defense."
Bryant was released on a $5,000 unsecured bond four days after his arrest.
Eleven days after Bryant was arrested, he appeared for a bond hearing, and bail was set at $10,000 secured. Bryant put up the cash and was released on the conditions he would observe a "curfew from 7 p.m. to 7 a.m., avoid contact with minors under 18 without supervision and have no contact with witnesses or victims.
During the next eight months Bryant was granted allowances to see a doctor in Eden, N.C., and to attend a weeklong vacation in Myrtle Beach, S.C.
While Bryant was vacationing and attending doctor's appointments, his lawyer was working the case.
Armstrong filed a motion to have Travis's son discounted as a witness. The "interview with the victim and Henry County Investigator T.L. Frye that lasted one hour shows [Travis's son] is mentally challenged. It is readily apparent he does not function at normal capacity appropriate to his age. He gives different answers to the same questions. He cannot differentiate between truth and fantasy. His testimony is not reliable. He is not competent to testify. He lacks intellectual and moral responsibility and mental capacity. We object to the admission of his testimony."
Williams ruled that a determination would be made at trial. Hynes, despite being assigned to prosecute, did not return phone calls seeking comment, although he did consult with Travis about answers to questions.
"The criminal justice system doesn't make an allowance," Armstrong said. "A witness has to understand what it means to tell the truth."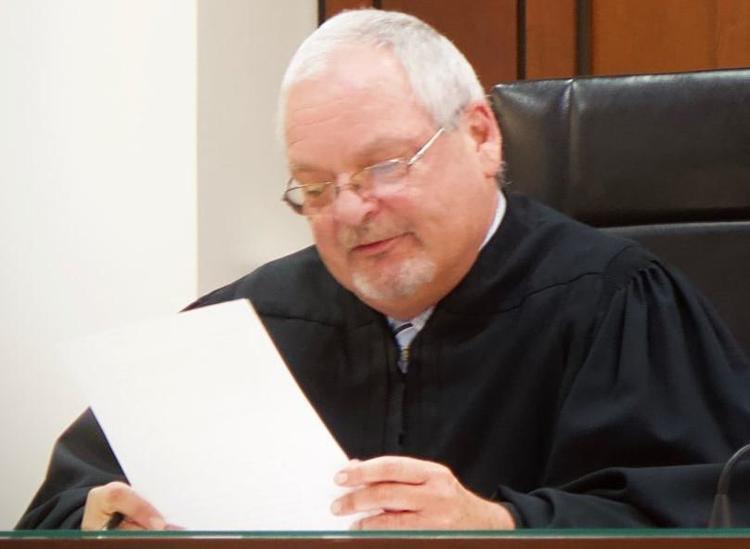 On Oct. 28, three days before the scheduled trial, a plea deal was struck. An Alford plea was entered on the charge of aggravated sexual battery. The charges of object sexual penetration and sodomy were dismissed. An Alford plea means the defendant does not admit to the crime but that the evidence appears sufficient to convict him.
The court records show the "facts by the commonwealth are sufficient for a finding of guilt on the charge of aggravated sexual battery. An actual finding of guilt and sentencing shall not be rendered but so continued for one year while the defendant is on home electronic monitoring as a condition of the bond. He can go to medical appointments, but have no contact with children unsupervised."
"My client is not libel for the other sex offenses, so he cannot be convicted of those," Armstrong said. "We entered an Alford plea. It's from a case 30 years ago. A person has the right to come into court and plead guilty and still maintain his innocence. They [Travis and family] were opposed to going to trial."
Said Travis: "My son didn't want to do it [testify], and I didn't want him to do it."
But not for jail
So how does a person enter an Alford plea for aggravated sexual battery and have his sentence continued for 1 year without being convicted, and placed under house arrest?
"This is a little unusual," Armstrong said. "My client is in extremely ill health. He's had triple bypass surgery, and he's diagnosed with another blockage. He has diabetes, some degree of renal failure, and a list of 15 other maladies."
"Given his poor health, he will remain on HEM [home electronic monitoring] for a year, so he can die at home. He has been given six months to live. He's terminal. Until the expectation, or hope that he could get better, then he will serve a year of incarceration. So the case was continued for a year.
"The plea agreement has been accepted. In a year, if he's still alive, he will have to pull a year. He needs another bypass surgery and he's on dialysis. If he went to trial and got anything more than a year, it would be a life sentence, or a death sentence, whatever [term] you want to use."
'Between him and his maker'
Travis said she forgives but does not forget.
"Being a Christian, I do forgive this man; however, it will never be forgotten," she said. "Unfortunately, it will be a forever nightmare in my son's thoughts and memories as well as my own.
"What happens to Gary is not in my hands. It's between him and his maker, but I want to use this as a stepping stone and not a stumbling block. If this can help other families be able to avoid or learn how to deal with an abuser, that is my mission… that's my goal… to educate and inform others of those warning signs."
As an educator of children with disabilities and a mother of a mentally challenged son, Travis said she wants everyone to know her story:
"All families and children, but especially students with disabilities that don't always have a means to communicate what they are experiencing or how they feel ... when they can't stand up for themselves, we as parents have to be their voice and their advocates."
Gary Randolph Bryant is scheduled to return to Henry County District court at 2 p.m. on Nov. 4, 2020, when he will be sentenced to 19 years in the Department of Corrections. After 1 year is served, 18 years will be suspended. He will be placed on active supervised probation for 5 years and will be required to register as a sex offender upon his conviction.
Bill Wyatt is a reporter for the Martinsville Bulletin. He can be reached at 276-638-8801, Ext. 236. Follow him @billdwyatt