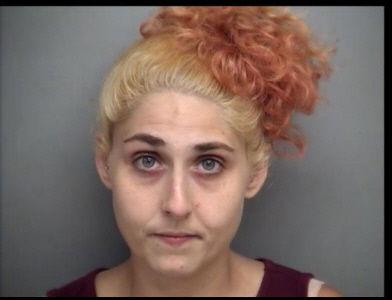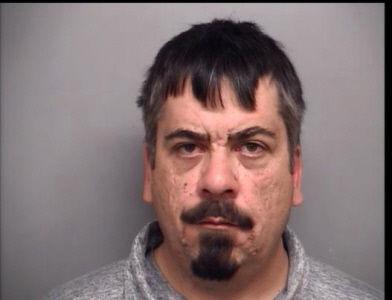 Two Martinsville residents who each were charged with a felony in the death of a Chihuahua – left in a home for days – were convicted of a misdemeanor charge in that case, as well as a misdemeanor charge in the starvation of another dog.
In Henry County Circuit Court on June 25, Judge Marcus Brinks held a joint trial for David Jason Wiseman, 43, and his wife, Brandy Lea Wiseman, 31. Each was charged with the felony of animal cruelty, causing death, in the case of a small tan dog, and misdemeanor animal cruelty-deprivation, for the condition of a black-and brown shepherd mix found in the same home at 191 Hendricks Court in the Martinsville area on Dec. 17.
After hearing evidence, Judge Brinks reduced the felony charge against the Wisemans to misdemeanor animal cruelty and convicted them of that charge, in the death of the Chihuahua. Brinks also convicted the Wisemans of the misdemeanor charge involving a shepherd mix dog that survived.
Judge Brinks sentenced Brandy Lea Wiseman to a total of 24 months in jail, with 12 months suspended on conditions including a $500 fine.
David Jason Wiseman is scheduled to be sentenced on July 23.
A criminal complaint by Deputy J.S. Semones of the Henry County Sheriff's Office alleged that on Dec. 17 officers checked the Wisemans' residence at 191 Hendricks Court and found a tan Chihuahua dead in the hallway entrance to a back bedroom.
"The dog appeared to have starved to death. It appeared to be emaciated and was lying in a pile of trash. There was no food or water anywhere inside the residence for the dog," the complaint stated.
Some neighbors said that no one had been at the residence for several weeks, the complaint said. But David Wiseman had told a deputy on Dec. 17 that the couples' dogs were inside the residence and that they had not been there in a couple of days.
Deputies also noted the poor condition of the surviving shepherd mix.
"The dog was emaciated, I could see his ribs, hip bones and back bone," Semones wrote in another criminal complaint. "There was no food or water anywhere inside the residence for the dog. It appeared that the dog had been eating trash."
Semones took the dog to Boyce Holland Veterinary Hospital in Patrick County, where it was examined by Dr. Lock Boyce.
"He advised that the dog had been starved. Dr. Boyce confirmed that this would be a case of cruelty," the complaint stated.
Henry County Assistant Commonwealth's Attorney Wayne Withers said in a phone interview Monday that the Wisemans "were in and out" of the residence at 191 Hendricks Court at the time, and they don't live there now.
The dog that survived got better, was examined and has been adopted, Withers said.
"People need to take care of animals," he said.
Paul Collins is a reporter for the Martinsville Bulletin. Contact him at 276-638-8801, ext. 236.