There is a lot of joy among officials in Martinsville and Henry and Patrick counties: Each of their schools has made a passing grade in the state's accreditation process for this school year.
Those results were announced Monday by the Virginia Department of Education. Accreditation means the schools meet the state Board of Education's expectations for achievement and improving student outcomes, which is an adjusted pass rate of 75% in English (including reading and writing) and 70% in math, science and history/social science.
"We are extremely proud that our young people are attending quality schools, and I feel like our school division will continue to benefit our community and our young people," Martinsville City Schools Superintendent Zeb Talley said.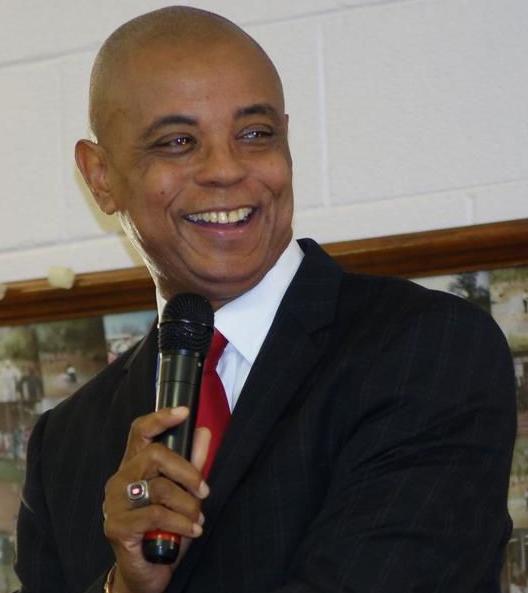 Like Talley, Henry County School Superintendent Sandy Strayer attributed the full accreditation "to the hard work of the students and all of our stakeholders, including staff, parents and community members."
Said Patrick County Schools Acting Superintendent David Martin: "It's been apparent and obvious to me, when I go into classrooms, teachers are keeping the main thing the main thing. Kids are learning. They're happy. I think it really shows how hard teachers are working."
Full accreditation doesn't mean superintendents can rest easily, as the schools remain focused not only on maintaining the accreditation but also meeting a new challenge: attendance requirements.
In two more years, "chronic absenteeism is going to be another marker toward accreditation," Strayer said.
"Chronic absenteeism" is a term referring to a student who has missed 10% of the school year or 18 days. In two more years, each school only can have 15 percent chronic absenteeism to qualify for accreditation, Strayer said.
Since "those habits develop early on — in kindergarten," Strayer said, the schools are working now to keep students in good attendance habits.
Specifics on schools
Ninety-two percent of Virginia's public schools are accredited, Superintendent of Public Instruction James Lane announced on Monday.
Last year was the first time all city schools were accredited with no conditions. In 2017, Patrick Henry Elementary School had fallen just three-tenths of a point away from the requirement for accreditation. The school was fully accredited with conditions, because of lower scores in English.
"We are extremely proud of Patrick Henry Elementary, which was Accredited with Conditions last year and is now Accredited with all School Quality indicators at Level 1," Talley wrote. "Patrick Henry saw a 7[-percentage]-point gain in reading to go from 77% to 84%. They had a 19-point gain in mathematics to go from 72% to 91%. Patrick Henry also had a 4-percentage-point increase in science pass rates to move from 71% passing to 75%, and all of their performance rates exceeded the state benchmarks."
Although Albert Harris Elementary had a drop in reading, from 79% to 72%, it increased in math, from 78% to 81%, and science, from 68% to 79%.
Martinsville Middle was recognized by the Department of Education as an Exemplar Performance School for Continuous Improvement. The school had 77% in reading and 88% in math, 4 points higher than last year.
"Martinsville High School continued its 3-year trend of Accredited status," Talley wrote. "While they saw a drop in science from 75% to 67% and the Graduation Index from 90 to 87, they maintained a steady performance in reading at 87% and a slight increase in math from 84% to 87%. Martinsville High School was recognized by the Virginia Department of Education as an Exemplar Performance School for Continuous Improvement."
In 2016, none of Martinsville's schools were accredited, according to previous Bulletin reports, and had not all been accredited since 2012. The schools were all partially accredited in 2016 and in 2017, Talley's first full year as superintendent, all but Martinsville Middle School were fully accredited.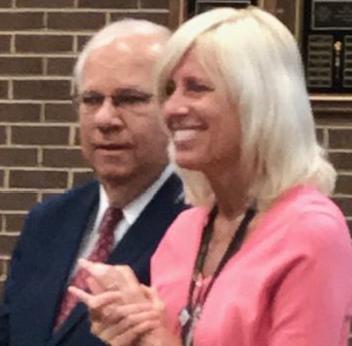 Said Strayer in a release: "Our students work diligently each day to exceed the learning goals set before them. This demonstration of their growth and success is one of the many ways they are showing that they are ready for a successful future. We are grateful to the members of the school community who have supported each Henry County student in reaching his/her individual goals."
In 2018, Fieldale-Collinsville Middle School, a Henry County school, was accredited with conditions. It had missed the benchmark by one-seventh of one percent in English, but it surpassed required passing rates in all other areas, including a 5% increase in math.
"Accreditation is just one measure of good schools, but each school has a very positive culture, and that's reflective of the staff that comes to work every day," Martin said.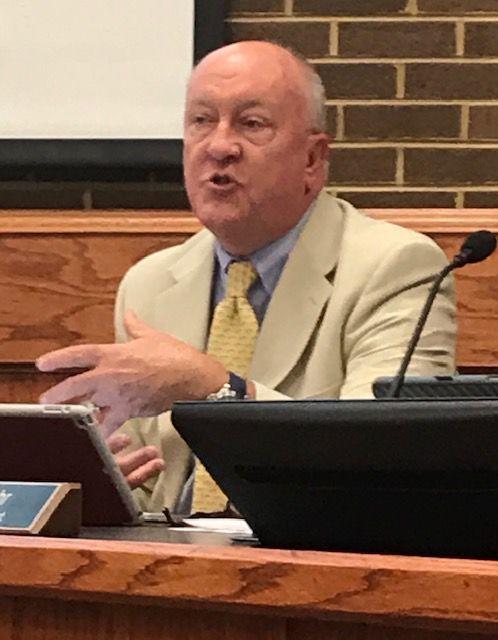 Strong statewide showing
Student growth is based on the previous year's tested subject score and the corresponding year's score, according to information from Henry County Public Schools. A student who does not pass his SOL test but shows significant improvement from year 1 to year 2 is considered a pass for the school due to growth. This growth model is only used in elementary and middle school in math and English reading.
Ninety-two percent of Virginia's public schools are accredited, Superintendent of Public Instruction James Lane announced on Monday.
The report also shows that schools are making progress in reducing chronic absenteeism, but declines in performance on state reading tests have resulted in an increase in the number of schools that will receive state assistance to address achievement gaps in English.
"This is the second year that schools have been evaluated under the 2017 Board of Education-approved accreditation standards, and this new system for measuring the progress and needs of schools is doing exactly what it was designed to do," Lane stated in a press release. "Last year's ratings compelled school divisions to focus on the need to reduce chronic absenteeism, and their success in improving student attendance is reflected in the ratings for 2019-2020. These latest ratings will help VDOE target its efforts toward increasing student literacy and furthering progress toward eliminating achievement gaps in the schools that are most in need of the department's support and expertise."
Holly Kozelsky is a writer for the Martinsville Bulletin; contact her at 276-638-8801 ext. 243.