The school year may only have just begun, but report cards arrived for public schools in Virginia on Tuesday, bringing smiles on the most part for area educators.
There also are, of course, to-do lists because not all SOL (Standards of Learning) scores for 2018-19 were equal to or above previous years – although each administrator can point to significant improvements in mathematics.
Patrick County Public Schools produced the highest overall scores in the area, with all students reaching a robust 92% in math. When compared to 2017-18, Patrick's students also rose in reading (75%) and writing (68%) while declining in history and social sciences and sciences.
Martinsville City Public Schools students showed a dynamic, 10-point improvement in math compared to 2017-18 (80% from 70%) and, in fact, were 14 percentage points higher than 2016-17. But they declined in all other categories, even falling below 2016-17 levels in history and social sciences.
All students in Henry County Public Schools also improved in math when compared to last year (82% vs. 77%) and were flat in science (79)%, but reading, writing and social studies all declined. That continued a trend since 2016-17.
The data released by the VDOE on Tuesday showed that:
» 76% passed in English writing, compared with 78% previously.
» 82% passed new mathematics tests introduced during 2018-2019, compared with 77% on the previous tests in 2017-2018.
» 81% passed in science, which was unchanged from the previous year.
» 80% of students tested in history/social science passed, compared with 84% in 2017-2018.
"We're really very pleased with our data overall, particularly with our math data," said Martinsville City Public Schools Assistant Superintendent of Instruction Angilee Downing.
"We are also pleased with gains in science, particularly at elementary school. We did have some gains in reading" and were higher than the state in some of the subgroup areas as well, she said.
"We tended to follow state trends in seeing a bit of drop in reading, so that will be a bit of a focus this year," Downing added.
Overall, city reading and science results were lower than the previous year, and Downing said, "That's where I go into it school by school" to assess the results.
At Albert Harris Elementary School, for example, the science results were 10 points higher than last year, which balanced out a drop in some science results at the high school.
The lowered high school science SOL results were due to changes in state-regulated graduation requirements, she said. In previous years, more high school students took the SOLs in science. Starting last year, incoming freshmen were subject to a different set of graduation guidelines which required that they take fewer SOLs.
The new guidelines for a standard diploma requires 22 standard credits – classes only – and five verified credits – classes plus SOLs, she said.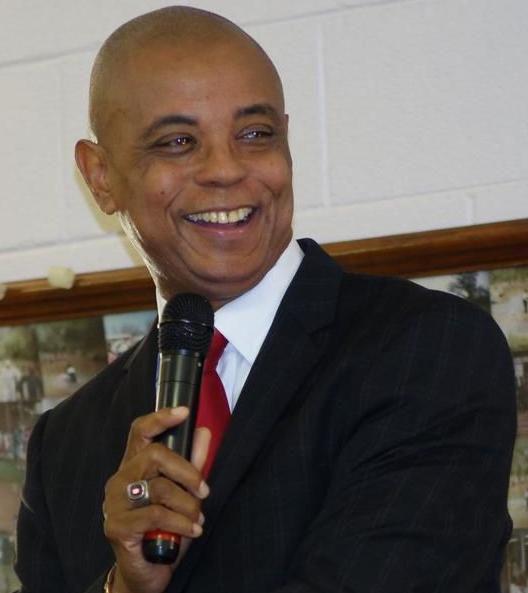 MCPS Superintendent Zeb Talley expressed pleasure with how his students and teachers had performed.
"It has been a long time coming for us – a 5- to 8-year period where our young people really struggled, but the teachers and young people worked real hard. Our math averages are tremendously high," Talley said.
The school system's goal now will be "to get our reading scores up with our math scores," Talley said. It will require hard work, but "our teachers are willing to do it."
Henry County Public Schools (HCPS) issued a release about its scores that cited that 93% of all schools had met or exceeded the state pass rate in every subject area and school leaders are focused on increasing mastery of English.
"As part of our work to improve the literacy achievement of all students, we are continuing to use a balanced literacy model and expand authentic reading and writing across the curriculum using the Lucy Calkins writing program in our elementary and middle schools," Lisa Millner, assistant superintendent of teaching and learning, stated in the release.
HCPS also listed a variety of steps that teachers and administrators had taken to work with students and improve the scores, citing data-based lesson designs and a balance between literacy and writing models.
"Our administrators and curriculum team members conduct regular walk-throughs and provide meaningful, honest feedback, which is enhancing teaching and learning at all levels. Collaborative team planning is also proving to support student achievement in a myriad of ways," Millner stated in the release.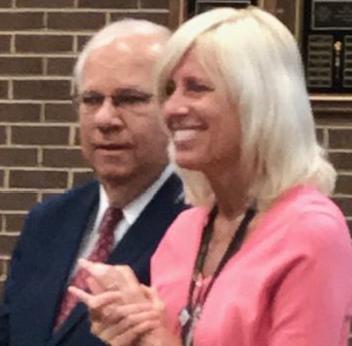 HCPS said it had implemented "relevant and rich curriculum," designing instructional ideas based on what was gleaned from the data and improving the leaning culture.
"While SOL tests are only a small part of the annual demonstration of student growth and success, we are certainly proud of the achievements of our students in this area and credit their success to our teachers' work through data conferencing as a result of the research-based instructional support and professional development provided by our curriculum team in all content areas," Superintendent Sandy Strayer said.