Gov. Ralph Northam's announcement on Monday that he was closing all public and private schools in Virginia for the rest of this year likely caught many off guard with its finality.
The questions
The Virginia Department of Education will provide guidance on these issues within the next 24 hours:
Graduation requirements
Awarding of standard and verified credits
Differentiation of graduation requirements for current seniors
Awarding of grades
Special education services
Carlisle School
Jennifer Doss, resource development and marketing director, said that Gov. Northam "did specify public and private schools, so Carlisle will follow the mandate of the governor. More details will be released as they become available." She also said that "since gatherings of 10 or more people are banned, this would cause school activities like sports to be canceled."
Henry County Public Schools
Henry County Schools spokesperson Monica Hatchett: "While we expected additional time added to our extended closure, we had hoped to have students return to school. Our team will be working over the next week to follow guidance issued by VDOE to support students during this time. Once we receive information from VDOE on course credit and graduation requirement adjustments, our team will work to assist seniors through this change as they prepare for graduation."
Hatchett added, "Ultimately, our goal is to do what is best for our students. We are very sad to learn that we won't be able to see them in the traditional class setting for the remainder of the year and will be working around the clock to do everything we can to make sure they each get the support and information they need during this time."
Martinsville City Public Schools
Superintendent Zeb Talley and Martinsville City Public School Board Chair Donna Dillard each said "no comment" about the governor's order.
Communications and Community Outreach Director Parker Gunn did issue a statement: "We will know more tomorrow [Tuesday]. We will follow the direction of the Virginia Department of Education."
Patrick County Public Schools
Patrick County Schools Superintendent Dean Gilbert said, "I knew some sort of announcement was coming. Right now we have some questions that the DOE will be sending guidance for us to follow on several topics like graduation requirements, credits, continuity of education, etc. Once we get that guidance and have a chance to meet as a team, we will know more about where we are heading. We will be making our decisions as quick as we can so parents will know what we are doing with this announcement."
What about childcare?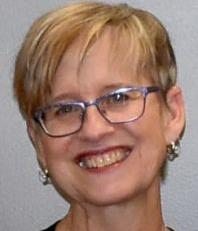 Said Sheryl Agee, impact officer and team leader at The Harvest Foundation: "Because the situation surrounding the COVID-19 pandemic is so fluid and changing quickly, Harvest is focused on immediate needs first [such as childcare for first responders]. As other needs are identified, Harvest will respond accordingly, along with the many other organizations throughout this community that are invested in supporting Martinsville-Henry County during this time."
Bulletin staff writers Cara Cooper, Holly Kozelsky, Kim Barto Meeks and Bill Wyatt contributed to this report.