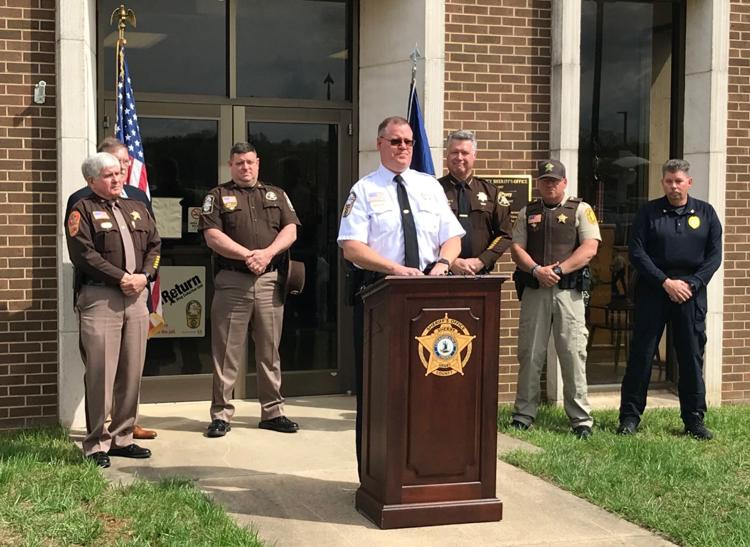 Henry County Sheriff Lane Perry's plan to announce that he would seek a fourth term as the sheriff of Henry County was constructed carefully, communicated purposefully and included public employees, public facilities and even law enforcement agents perhaps on the clock in surrounding jurisdictions.
Perry in early April directed his captain to stage a press conference and to keep the subject of that briefing unstated to ensure it would attract cameras, microphones and notepads. He also invited his fellow public officials to stand behind him in their uniforms in a show of solidarity.
Emails from Perry's office concerning the press conference, obtained under the Virginia Freedom of Information Act by the Martinsville Bulletin, suggest that Perry planned to use county facilities and personnel to establish his campaign announcement and to hide from area media the reason for the press conference so that it would be covered more widely.
"The media will try to start picking to find out," Perry wrote in one email to his captain. "If they know, they start weighing out which story they're working on."
Perry's actions, experts say, perhaps violated state or federal laws, including the Hatch Act, which places restrictions on election campaigns, including those at the state level.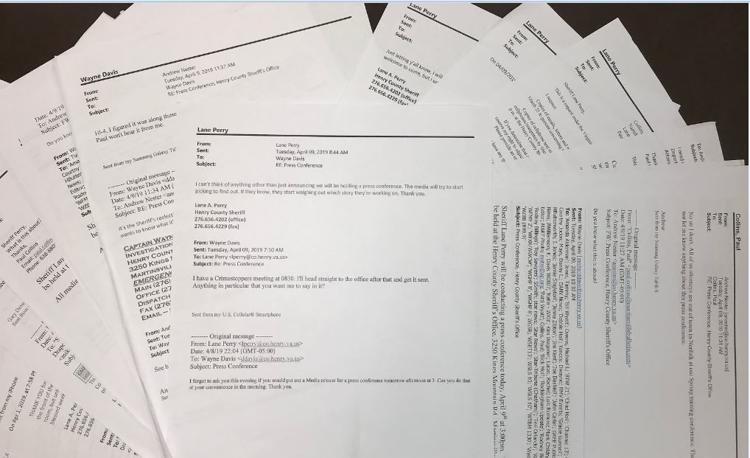 The plan unfolds
An edited transcript of the email exchanges. Spelling and grammar are preserved as written.
All of this spins from the tactics described in the emails that Perry and his staff employed leading up to April 9, when he announced not a major development in protecting the public but the recitation of his resume.
On March 26, Sheriff Perry sent an email with the subject "campaign announcement" to Patrick County Sheriff Dan Smith, Martinsville Sheriff Steve Draper, Danville Sheriff Mike Mondul, Pittsylvania County Sheriff Mike Taylor, Martinsville Police Chief Eddie Cassady, Franklin County Sheriff Bill Overton, Patrick Henry Community College Police Chief Gary Dove and Danville Police Chief Scott C. Booth.
It said, in part:  "At the last Academy meeting, I said I would soon be making an announcement of running for re-election again. I am flexible on this, but was wondering about April 8th or 9th, which is a Monday and Tuesday, Maybe around 2 pm or possibly 3 pm. If needed, I can do Friday, April 5th. If anyone wishes to participate it will be greatly appreciated!! If you're unable to, I understand. Thank you!!"
A series of email exchanges followed about the date and time of the event, and at 10:11 a.m. March 28, Perry sent an email saying, "If I read the emails correctly, it looks like Tuesday, April 9th at 3 pm works for everyone the best. Is this good with everyone? THANK Y'LL VERY MUCH FOR THIS!!!"
On Monday, April 8, at 10:04 p.m., Sheriff Perry sent an email to Capt. Wayne Davis, who handles public information for his office, saying: "I forgot to ask you this evening if you would put out a Media release for a press conference tomorrow afternoon [April 9] at 3. Can you do that at your convenience in the morning. Thank you."
At 7:10 a.m., on April 9, Davis sent an email to Perry saying, "I have a Crimestoppers meeting at 0830. I'll head straight to the office after that and get it sent. Anything in particular that you want to say in it?"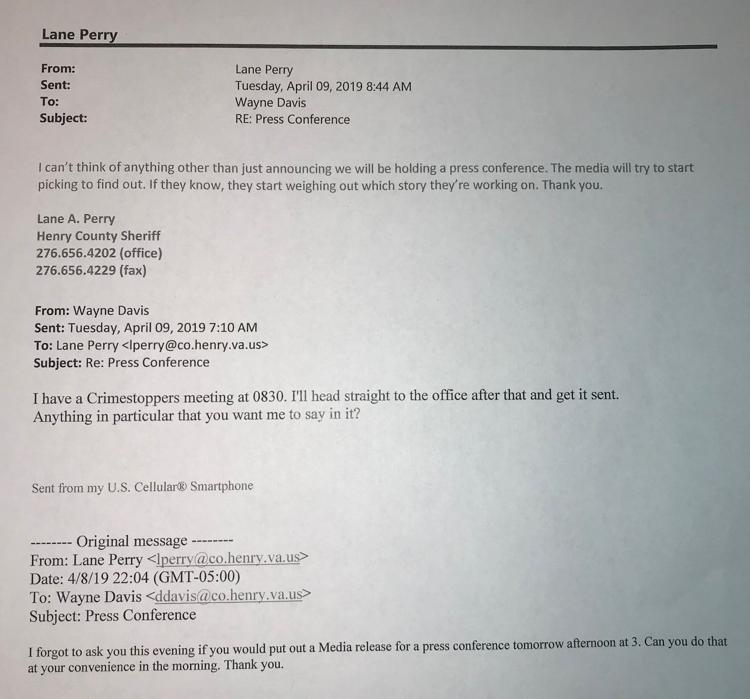 At 8:44 a.m. Perry responded to Davis, saying, "I can't think of anything other than just announcing we will be holding a press conference. The media will try to start picking to find out. If they know, they start weighing out which story they're working on. Thank you."
Capt. Davis emailed an announcement at 10:33 a.m. to representatives of news media saying: "Sheriff Lane Perry will be conducting a press conference today, April 9th at  3:00 p.m. This will be held at the Henry County Sheriff's Office, 3250 Kings Mountain Rd., Martinsville, VA. All media outlets are invited and encouraged to attend. We look forward to your attendance."
Questions about the topic
Immediately media outlets, expecting this might be a significant news story, started to question Davis and Perry about what the agenda might be.
At 10:34 a.m. Tosha Brown, News First at 10 producer at WFXR-WWCW in Roanoke, sent Davis an email asking, "Are you able to give any insight as to what this conference is in reference to?"
At 10:38 a.m. Lesa Layno, assignment editor/special projects at WGHP-Ch. 8 in High Point, N.C., wrote to ask Davis if the press conference would "have anything to do with the Short Family [homicide] case?"
At 10:47 a.m. a Bulletin reporter sent an email asking, "What's this about?"
At 11:06 a.m., Anstaett Colter of WSLS-TV: "Do you know what this afternoon's news conference is going to be about? I have some stories that I will have to rearrange in order to be there, So I want to make sure this news conference is going to be worthwhile."
At 11:07 a.m., a Bulletin reporter sent an email to Perry asking, "What's this about?"
At 11:07 a.m.,  Brian Neal, assistant news director at WXII-Ch. 12 in Winston-Salem, N.C., asked Davis, "Off the record, would you be able to tell us whether this is related to the Jennifer Short case?"
At 11:27 a.m., a Bulletin reporter sent an email to Henry County Commonwealth's Attorney Andrew Nester asking if he knew what the purpose of the sheriff's office press conference was.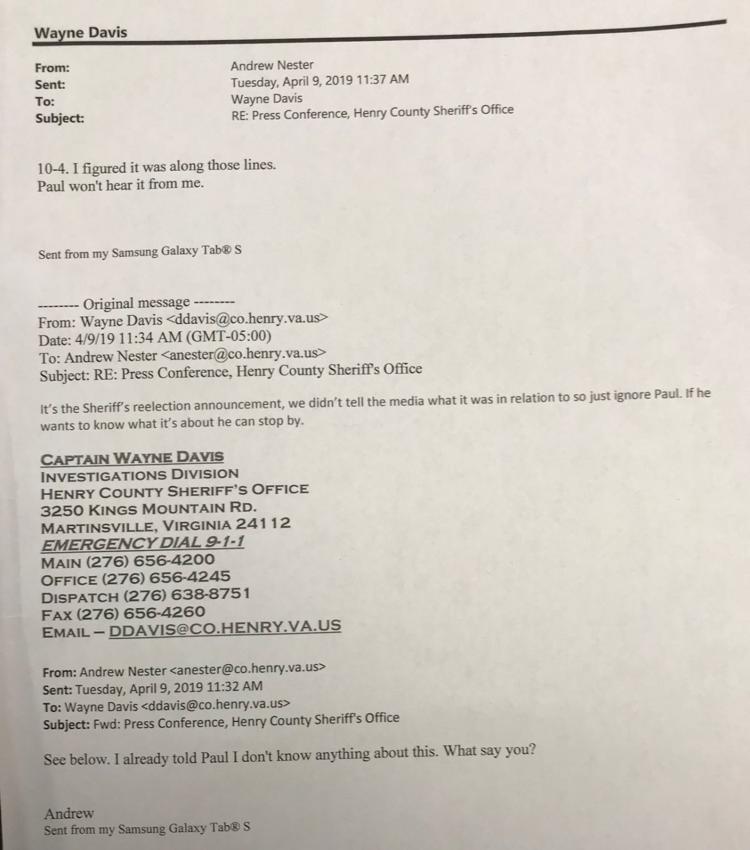 Nester responded at 11:31 a.m.: "I don't. All of us attorneys are out of town. … The HCSO has not let me know anything about this press conference."
Nester sent an email to Davis one minute later saying, "I already told Paul [Bulletin reporter Paul Collins] I don't know anything about this. What say You?"
Davis  to Nester two minutes later: "It's the Sheriff's reelection announcement, we didn't tell the media what it was in relation to so just ignore Paul. If he wants to know what it's about he can stop by."
Nester sent an email to Davis at 11:37 a.m. saying, "10-4. I figured it was along those lines. Paul [Collins] won't hear it from me."
About a half-dozen news media representatives went to the sheriff's office. A little after 3 p.m., Sheriff Perry stepped to a lectern erected outside the front door of the sheriff's office, against a backdrop of various flags. Draper, Mondul, Taylor, Overton and Dove stood shoulder to shoulder behind him.
Perry proceeded to announce his candidacy for re-election and gave a speech about why he is running and what his department has accomplished. The other sheriffs and police chief made remarks endorsing him.
Responding this week to a question about his approach, Perry wrote in an email that "our office has always had a good working relationship with the media and have always been as accommodating to the media as possible.
"Once again, as stated before, a press conference was announced and if anyone wanted to attend that was fine and if they didn't attend, we gladly provided information as requested afterward. At no time was any indication or insinuation made toward the Short case."
Is this legal, ethical?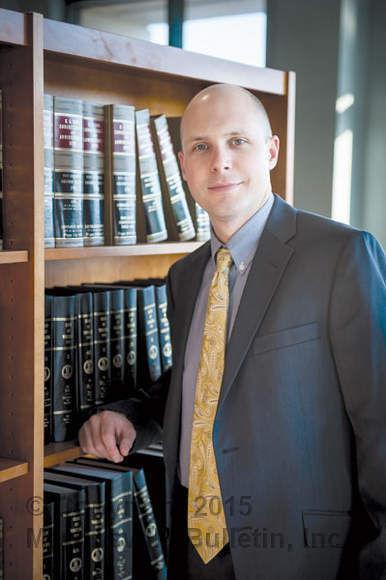 But this isn't a question about whether Perry used his office and public employees, money and facilities to manipulate the media into covering his political announcement — a practice media treat with strict rules about fairness for all candidates — but rather whether he broke laws or rules or simply ethical boundaries in the process.
A Bulletin reporter sent an email to Nester about two hours after the sheriff's press conference asking if Nester thought there were any potential violations of campaign or election laws or regulations.
Nester responded about four hours later in an email: "I am not lawfully permitted to give 'advisory opinions' on hypotheticals or other such general inquiries into specific facts as they relate to the law and, thereby, give what is tantamount to private legal advice. …. Thus, unless a formal complaint is being lodged against the sheriff, I cannot begin to research if any campaign laws have or have not been violated.
"Since the sheriff is an elected official, by law, I am not permitted to engage into any investigation of him or his activities unless the Attorney General of Virginia gives consent to move forward. This typically involves a formal complaint being made to a law enforcement agency (typically the Virginia State Police) of competent jurisdiction and then a request is sought from the Attorney General as to whether or not the case can move forward from there."
Two minutes later, at 9:30 p.m., Nester sent an email to Perry and  Davis to explain his communications with the Bulletin: "Below is an email I read about 8:30 this evening. … I wanted to make you aware of the email as well as my response."
All other media outlets contacted for this article declined to say for the record how they reacted to the handling of this matter.
Federal law is the issue
Questioning whether similar behavior from other sheriffs may have  violated state law has not led to any clear-cut answers, said Rebecca Green, a law professor at the College of William and Mary. But the issue would make an excellent paper for a law student, she said because it is a difficult, little-explored area of the law. She gets questions about it every year.
"I have not found anything that is totally conclusive," she said. "Maybe it is the case where it has never risen to a high level for anyone to do anything about."
Numerous other law professors did not respond to emails, voice messages or calls requesting comment on the subject.
But federal law is another story.
The federal Hatch Act — enacted in 1939 — spells out electoral rules for federal employees: pertinently, they cannot use their positions to influence an election. Some elected positions, like members of Congress, are exempt from the act, but its reach goes beyond the federal government to cover select state employees as well.
Richard Painter, former chief ethics lawyer under President George W. Bush and professor of law at the University of Minnesota, said that many sheriffs are covered by the federal act, which states, "A State or local officer or employee must not … use his official authority or influence for the purpose of interfering with or affecting the result of an election or a nomination for office," according to the code.
The press conference Perry held, Painter said, goes to the Hatch Act's core function: preventing elected officials from using their office to their advantage. Using a subordinate to send out notice of the conference and the office's clout to draw reporters to the campaign announcement, he said, goes beyond what is permitted under the act.
"Using the sheriff's office to throw a press conference… people think it is official," he said. "That is clearly the exact type of thing the Hatch Act is designed to prevent."
Briefed on the events and told of the act's local applicability, resident scholar at the American Enterprise Institute Norman Ornstein agreed with Painter's assessment
"[R]eading the text it would seem to apply, and his actions would be a clear violation," Ornstein wrote in an email.
'It's an abuse of power'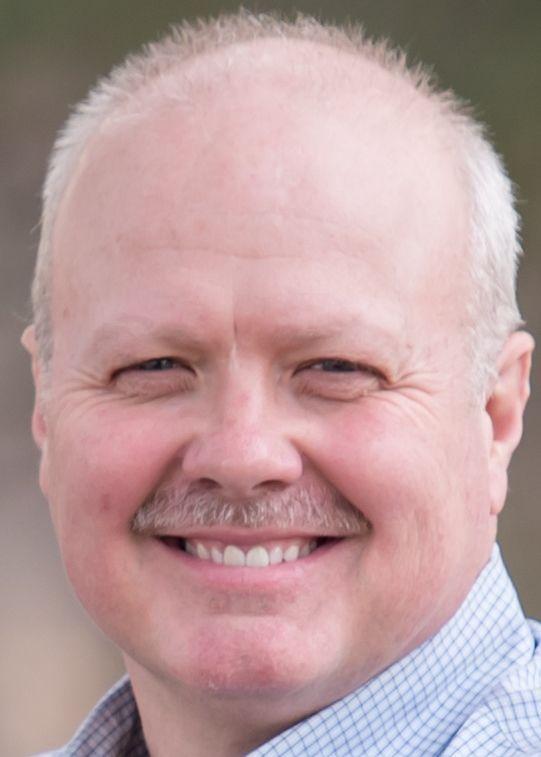 A man who has filed to run against Perry made it clear he thinks this was a clear abuse of power and a violation of federal law.
When asked about Sheriff Perry's press conference and the events leading up to it, John Cassell, who also is running for sheriff, said, "He's abusing his power,. This is clear evidence of that.
"It's a violation of the Hatch Act," said John Cassell, a former deputy who lives in Ridgeway. "He's using his emails. He's using trickery to hoax the media there….
"He is using deception to call all the media out from their busy day for his personal benefit….
"This right here is not being open with the public or with the media. It is using them for his own personal gain and benefit."
He also questioned what he called the "good old boy system" of including other law enforcement officials.
"You look out for me this time, and I'll look out for you when you're running," Cassell said. "These are all sheriffs except one police chief, and I don't even understand how that police chief, who is representing a state-funded college, can endorse an elected official. That's going to be an issue that's going to be looked into, I'm sure."
What about the use of public resources for political purposes?
"All of them, I would say, … drove state vehicles, using state gas. Three o'clock in the afternoon's  going to be state time," Cassell said.
Perry: This is getting 'twisted'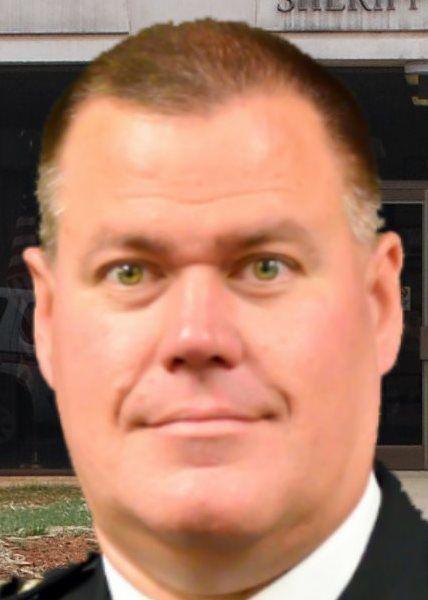 Asked if he thought the press conference was deceptive or if he lured media to attend with his position, Perry said that he has "always dealt respectfully" with the media. Media attendance at the conference was not compelled, he said, so the choice to come was on reporters.
"If we do something, if they show up, they show up; if they don't show up, they do not show up," Perry said. "I cannot see where I have ever not dealt respectfully with media."
Perry said he was at a funeral for a retired officer's wife that day. He said he felt the press conference was getting blown out of proportion.
Davis did not respond to questions about the press conference and email string preceding it.
"I personally believe this is just something that is getting, I will almost say, twisted," Perry said. "My comments on this are through."
He said he was not subject to the Hatch Act.
"When it is a non-partisan race, it does not come under the Hatch Act," he said. "There is nothing that has been done that is wrong."
But Painter said the type of election does not matter.
"It just says 'an election,'" he said. "An election is an election is an election — [the law] does not use the word 'partisan' election [to apply in this case]."
Said Cassell: "… [Perry is] worried about this [election], and he's trying to reach and use every political tactic that he can. This is a clear sign of desperation to me."
An edited transcript of the email exchanges. Spelling and grammar are preserved as written.