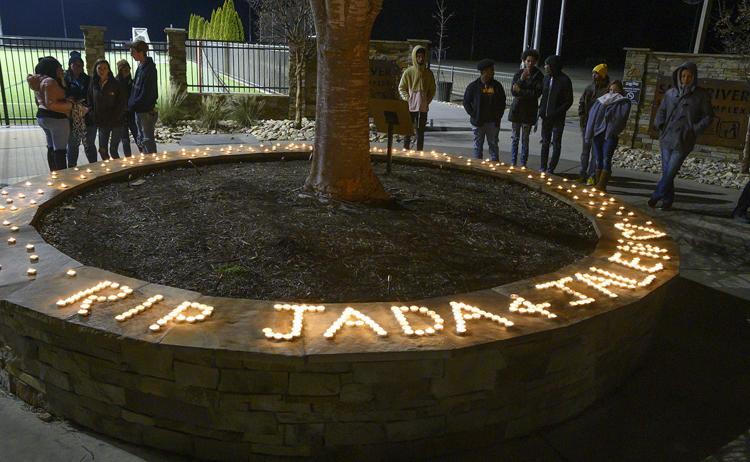 Celebrating Na'Jada:
Lessons for a lifetime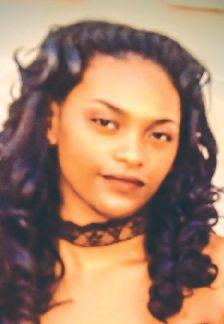 Hundreds of friends and family gathered Wednesday night for a candlelight vigil in memory of Na'Jada Joyce.
The pews of St. John Missionary Baptist Church in Axton were packed with people, with more seated in the choir and standing in the back, paying tribute to the 20-year-old killed Jan. 10. With some laughter and lots of tears, loved ones remembered Joyce as sassy and always ready to make others smile.
But there was another message, urging anyone in a controlling relationship to seek help.
Investigators have said Joyce was found in a wrecked vehicle with a gunshot wound with boyfriend Jalen Millner in an apparent murder-suicide.
Vigil organizers invited the Henry County Sheriff's Office to speak on the topic of domestic violence during the ceremony. Sheriff Lane Perry urged attendees, especially the young people in the audience, to watch for warning signs of controlling behavior in their friends and significant others. This can include threats of violent behavior, such as commenting, "I'm going to shoot the place up," when they get angry, he said.
An abusive partner, "and it's usually the boy," Perry said, "will want to isolate you from people, from your family."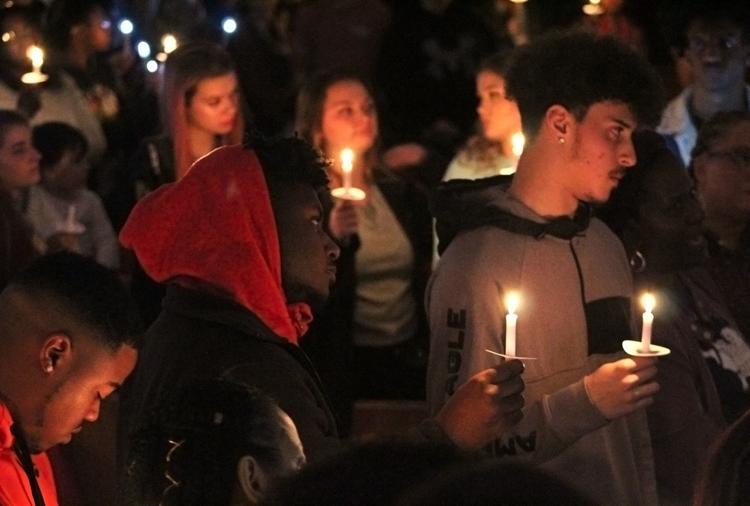 "I want to give this message to all the young people: If someone ever starts down this path, this is not a path where you stay in the relationship. You need to get distance, you need to use your family," he said. "No relationship needs to be built on this. You need to get someone else involved, and that is usually the last thing this person wants. They'll try to isolate you further and further, and they'll put terms on the relationship."
Perry encouraged people in such a situation to seek help, whether it is from relatives, the Sheriff's Office, a trusted counselor or pastor.
"We do not want to see this happen again," he said. Unfortunately, as a member of law enforcement, "I've seen this tragedy before. I can tell you, someone in this room is either going through this, or you know someone who is."
After the ceremony, Jada's mother, Tilphanie Joyce, echoed this message in an interview with several news reporters who filmed the event. "If you're in a relationship, no matter who you are, no matter how old you are, speak to someone," she said. "No matter if you're afraid, speak."
Speaker Garrett Dillard, who served as master of ceremonies for the vigil, praised Tilphanie Joyce for her strength during this ordeal and urged unity and compassion for all involved.
"Her inner strength is amazing," Dillard said of Tilphanie. "She's had some things to struggle with, but she's showing compassion to the other family that's involved. She's putting things out on Facebook bringing love, bringing unity. And she has said, 'I want something positive to come out of this. I don't want anybody else's child to go through what mine went through.' And that takes inner strength."
Dillard also responded to apparent criticism from some in the community about upcoming memorial events.
"We can't be out here criticizing, why didn't they do it on this day instead of that day? Why didn't they do it at this time instead of that time? Why didn't they let this person speak instead of that person speak? None of that stuff matters," he said.
Motioning towards Na'Jada Joyce's relatives, many wearing shirts and buttons with her photo, he emphasized, "They lost a child. While we're worrying about childish things, they lost a child. Nobody expected a 20-year-old to leave this world. Let's be there, let's support them, and let's stay away from anything that might detract from what they're going through."
Before the room was darkened and candles lit to celebrate Na'Jada, speakers from her time as a student at Magna Vista High School shared their memories. Her best friend, Kyle Denzel Williams, talked about their friendship going "all the way back to kindergarten."
As Williams first took the podium, he had trouble speaking as he choked back tears. Friends and family, including Na'Jada's mother, stood and put their hands on his shoulders for support as other attendees called out "Take your time" and other encouragement. When he gathered his voice, he said, "I don't have a problem with public speaking. It's just I never thought I'd be up here doing this."
Williams recalled that, while they were growing up, he and Na'Jada didn't always get along because they both had "an attitude." In high school, "she'd be cheerleading, and I was playing football. Let's say we were losing, and I would turn around, and she'd be there, saying, 'Denzel, y'all suck,'" he said, prompting laughter from the audience. "She would tell you what happened, why it happened, and what you should do about it."
Na'Jada worked at the Walmart in Eden, North Carolina, and "every time I went to Walmart, we would talk about our futures," he said. "She meant the world to me. She was like a big sister."
Magna Vista teacher Beth Lawson, or "B-Law," as the students called her, spoke fondly about "Jada-boo" and "her little attitude."
"She would tell you exactly where you were at that moment, and then she would tell you that she loved you anyway," Lawson said. "I didn't realize how much she was going to take my heart."
Lawson urged attendees to "show love and compassion for each other despite our differences."
"My 'Lawson life lesson' to you today is, please forgive. Please love. Sometimes that might mean saying something that's hard," she said. "Forgive yourselves, forgive each other, so we can all heal as one Warrior Nation."
The service also included songs performed by Deonne Moyer and Andy Woody. Dillard asked everyone in the church to stand in a circle around the inside of the sanctuary as candles were passed out, and then the room was darkened, leaving only the light of the flames.
A benediction closed out the evening. Attendees then gathered outside the church to release red, white, and blue balloons with wishes and messages to Na'Jada into the night sky.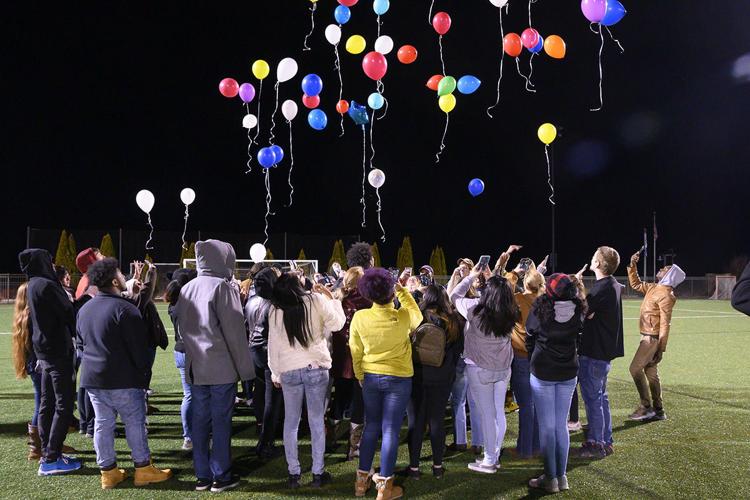 Celebrating Jalen:
Quiet and candlelight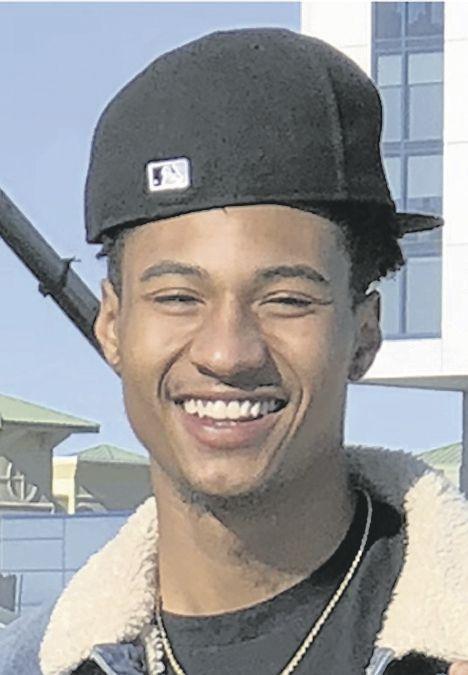 The utter silence at the vigil for Jalen Millner was matched by the ebullient talk about him afterward, as his family and friends shared condolences and stories.
The candlelight vigil was Thursday evening at Mayo Missionary Baptist Church in Ridgeway, not too far from the spot where Millner and his girlfriend, Na'Jada Joyce, had died just a week earlier in one of those indescribable tragedies that defies easy understanding but brings people together in shared pain.
All of the pews were filled, and people stood against the walls.
The Rev. Mary Moore, Jalen's great-aunt from Columbus, Ohio, led the service.
"We're here to remember Jalen as the sweet boy with the big smile," she said.
"We've all been touched by the life of Jalen," the Rev. Bradley Matthews said.
Stephanie Tanks, a cousin of Jalen, read a poem that included: "To lose someone special, is really hard to bear; it hardly seems believable that you're no longer there."
Another cousin, Jennifer Zigler, said it was New Year's Eve when she last saw Jalen "come through the door with his girlfriend. I've never seen him without a smile. He was like a son to me."
Turning to Jalen's parents, she said, "I know it's going to be hard, but you've got Jesus Christ on your side."
Jalen's aunt Holley Preston read "Too Soon" by Mary Yarnall, including "This was a life that had hardly begun. No time to find your place in the sun. No time to do all you could have done. But we loved you enough for a lifetime."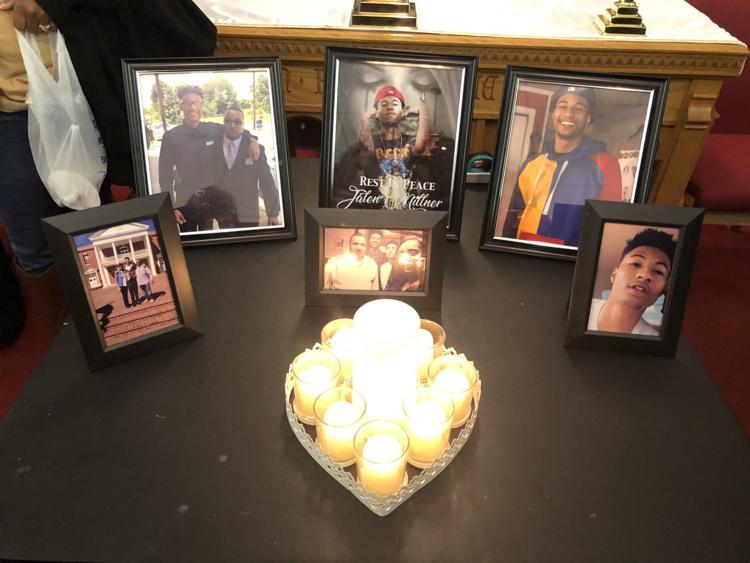 A few strong voices rose above a subdued murmuring combination of voices as many people sang the hymn "Precious Lord:"
"Precious Lord, take my hand. Lead me on, let me stand. I'm tired, I'm weak, I'm worn. Through the storm, through the night, lead me on to the night; take my hand, precious Lord, lead me home."
Jalen's parents, James Millner Jr. and Salena Preston, lit a big candle, and then everyone in the church passed the flame from one hand-held candle to the next.
Each white candle was encircled with a white round of paper that read, "We love you Jalen – R.I.P."
As the flame was being passed, Moore told the congregation, "If you know of anyone that's struggling, get them the help that they need. Do not ignore that someone is struggling."
Lights were turned off, and the church was silent, illuminated by the gentle light of candles' flames.
Ecclesiastes 3 was read: "To everything there is a season, and a time to every purpose under the heaven: A time to be born, and a time to die; a time to plant, and a time to pluck up that which is planted; A time to kill, and a time to heal; a time to break down, and a time to build up; A time to weep, and a time to laugh; a time to mourn, and a time to dance."
The lights went back on, and the room took on the smell of snuffed candles as people blew out the flames.
As quiet as the church was during the vigil, slowly conversations came to life. People flocked to the front of the church, near the family.
People hugged, talked, wept.
They lined up to embrace and console Jalen's parents.
"I just want kids to talk to their parents," his father said. "If you can't talk to your parents, talk to the closest person you can. Find somebody to lean on."
Referring to Na'Jada Joyce, Jalen's mother said, "I pray for her family also. I loved Jada just like she was my own."