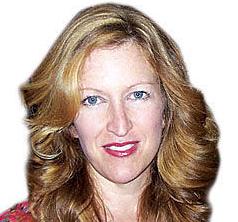 It's five months of birthday and seven months of Christmas each year at our house.
No, it's not that I overdo the decorations. It's that throughout the year my daughter and I keep finding gifts I had squirreled away and then had forgotten to give her.
Like many people, I buy gifts throughout the year, as I come across them. When I find something I think my daughter or anyone else would like, I get it and then (supposedly) put it on the gifts shelf, way up high in a left corner of the hall closet.
Come Christmas or a special occasion, there's no rushing out in a hurry, dealing with holiday crowds and busting the bank. Instead, I reach up and see what's there. More often than not, it's fairly well stocked with about double the items I had been keeping track of mentally.
When April rolled around, I reached up on tiptoes to the gift shelf. I was surprised I had gotten her so little, but I was utterly confident that this time I had a system in place and wasn't forgetting anything.
I also didn't bother getting the stepladder to look at the highest shelf, because that's a hassle, and I didn't remember having gone through such trouble to hide anything up there since before Christmas anyway.
Little by little, I've been finding more gifts.
Last week, I was up on the stepladder looking through gallons of paint on that highest shelf and was surprised by a how-to-draw book I had gotten my daughter. Well, I thought. I hadn't climbed up this high since January after all.
Then this week, as I was reaching into the coat closet for an umbrella, the sight of colorful flowers and frills in a dark corner caught my eye. What could that be? I reached into the depths of the unknown, wondering if it could have been a fallen shawl or gloves I had forgotten we had.
Et voilà', it was a flower-designed umbrella with a pink ruffle at the edge. Then I remembered: I had gotten it for her during "rain week" at Aldi.
You know how Aldi has themes each week? Each January, it seems, are items to help people get around: walkers, shower seats and grab bars. A few weeks each spring Aldi sells yard tools. For a week or two it sells toddlers' yard toys. A couple of months ago, it was selling rain boots, slickers and umbrellas, and I thought my daughter would like a fancy lady's flower umbrella.
I remember thinking that the coat closet, where umbrellas were kept, was the logical place to put it, even though it should have gone on the gift shelf.
Sometimes she finds her own gifts. She will pull out a toy, or a shirt her size, and call out to me, a gleam in her eye: "Mama, it's still my birthday!"
Sometimes even when I remember all the gifts, they backfire. That certainly was the case with the fluffy, sparkly tulle skirts I had squirreled away for the Christmas of her first-grade year.
When I bought them on sale late that summer, they were all the rage, and the only thing she would wear every day. I was proud when I wrapped them and she opened them on Christmas morning, without having realized something crucial: fluffy tulle skirts were suddenly out. No proper mid-year first-grader would be caught dead wearing them.
At least Santa took the blame for that insult of gifting baby skirts to a big girl.
Mama just said, "You can't blame an old man for not keeping up with girls' fashions."