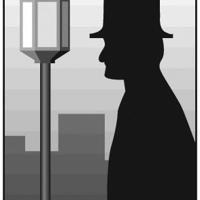 TODAY'S WORD is hamper. Example: "Brownsfields are property, either in use or vacant, for which expansion and redevelopment might be hampered by the presence of hazardous pollutants or contaminants." (Source: "Martinsville gets $300K to study polluted sites" by Paul Collins, Martinsville Bulletin, June 7, 2019)
SUNDAY'S WORD was cavalcade. It means a formal procession of people walking, on horseback, or riding in vehicles. Example: "In the final fifth-floor galleries, devoted primarily to painting from the 1950s and '60s, and Surrealism, the cavalcade of male innovation is disrupted by Lee Krasner, Helen Frankenthaler, Meret Oppenheim, Frida Kahlo and Louise Bourgeois along with recent acquisitions by artists of color like Norman Lewis and Beauford Delaney." (Source: "Last Call: MoMA's Closing, and Changing" by Roberta Smith, New York Times, June 6, 2019) 
The Red, White and Blue
How did the United States wind up with the Stars and Stripes as its flag? When the American Revolution began, we were not yet a unified nation, and we marched off to battle under many colorful banners. Explore how we chose the flag we have today, and that it was not Betsy Ross who designed it ...
Eric Monday will present "Flags of the American Revolution" at 10:30 a.m. Tuesday at the Bassett Historical Center, looking at these and other topics on early American flags.
Continuing with appreciation of flags, a Flag Day ceremony will be held at 11 a.m. Friday at the center. This program will be sponsored by the Joseph Martin and Patrick Henry Chapters of the Daughters of the American Revolution. The guest speaker will be retired Lt. Col. W.C. Fowlkes.
Riddles
What is something you have but always leave behind? Fingerprints.
I stand when I'm sitting, and I jump when I'm walking. Who am I? A kangaroo.
A man never gets any sleep at night, yet he doesn't feel tired. Why? He's a night-shift worker and sleeps by day.
Participate in the Stroller
Send your jokes, announcements, funny anecdotes, local observations and more to the Stroller at Stroller@martinsvillebulletin.com or 276-638-8801 extension 243.
SUNDAY'S TRIVIA ANSWER: Post-Impressionists emphasized geometric forms, distorted forms for expressive effect and used unnatural or aribrary color, in addition to using the vivid colors and real-life subject matter of the Impressionists. Leading Post-Impressionists were Paul Cézanne, Vincent Van Gogh, Paul Gauguin and George Seurat, whereas top Impressionists included Claude Monet , Pierre-Auguste Renoir and Édouard Manet .
TODAY'S TRIVIA QUESTION: What is the main visual element in Impressionist painting?