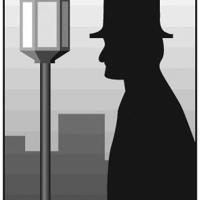 TODAY'S WORD is schematic. Example: "Technicians must often deal with static schematic diagrams covering many product variants." (Source: "NASA-JPL Adopts Concept Engineering's E-engine and EEvision Technologies to Develop Electronics for Missions to Mars and Jupiter," Business Wire, May 24, 2019)
MONDAY'S WORD was hamper. It means to restrict the movement of by bonds or obstacles; to interfere with the operation of; or to moderate or limit the effect or full exercise of. Example: "Brownsfields are property, either in use or vacant, for which expansion and redevelopment might be hampered by the presence of hazardous pollutants or contaminants." (Source: "Martinsville gets $300K to study polluted sites" by Paul Collins, Martinsville Bulletin, June 7, 2019)
Sales
The Hospital Auxiliary will have a bake sale, craft show and mini rummage sale from 9 a.m. to 1 p.m. Thursday in the hospital lobby. This fundraiser will benefit the Patient Care Fund.
On Friday at 6 p.m., the American Legion Post 42 will have an auction in its building on Cabell Street, Martinsville.
Zucchini's in
New gardeners often are impressed and excited with how big their zucchinis can get — without realizing the bigger they are, the worse they taste.
The best zucchini is picked when it's 6 or 7 inches long. Don't worry that you're cutting yourself short by taking smaller vegetables; the more you pick, the larger the crop will be.
However, you can start on zucchini by cooking its blossom. Pick the flowers in the morning, while they are still fresh (it's OK to save them in the refrigerator for supper). Clean and dry the flowers and remove the stamens. Coat blossoms in flower with baking soda, salt and optional seasonings of choice, and fry them in hot oil for 2 to 5 minutes, until brown.
You can make a batter for frying the blossoms by stirring 1¼ cups flour and 1 teaspoon salt into 12 ounces of cold Pilsner, lager-style beer or club soda. For a lighter, crisper crust, fold three stiffly beaten egg whites into batter.
The blossoms are a splurge with the diet, of course. For slightly leaner fare, bake the vegetable. Preheat oven to 425 degrees. Slice two zucchini ½-inch thick. Toss with 1 tablespoon olive oil, ½ teaspoon Italian seasoning and 2 tablespoons grated Parmesan cheese. Lay on a baking sheet and sprinkle with another 2 tablespoons shredded Parmesan cheese, and bake for 5 minutes. Then turn the oven to broil, place the pan near the top and broil for 3-5 minutes, to let the cheese melt and zucchini get crisp.
MONDAY'S TRIVIA ANSWER: The Impressionists were interested in trying to capture the changing effects of light on the landscape by using an exact analysis of tone and color. Their ideas were inspired by Eugene Chevreul's scientific research into color theory.
TODAY'S TRIVIA QUESTION: People have been looking at Mona Lisa's mysterious smile for 516 years. How long did it take Leonardo da Vinci to paint Mona Lisa's lips?