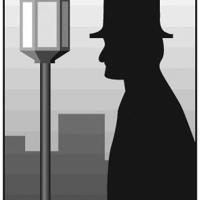 TODAY'S WORD is cavalcade. Example: "In the final fifth-floor galleries, devoted primarily to painting from the 1950s and '60s, and Surrealism, the cavalcade of male innovation is disrupted by Lee Krasner, Helen Frankenthaler, Meret Oppenheim, Frida Kahlo and Louise Bourgeois along with recent acquisitions by artists of color like Norman Lewis and Beauford Delaney." (Source: "Last Call: MoMA's Closing, and Changing" by Roberta Smith, New York Times, June 6, 2019)
FRIDAY'S WORD is annihilate. Example: "'Fully aware of the hopelessness of the situation, knowing that if the company remained in that position they would be annihilated in a very short time, he would have been justified in withdrawing,'" read a singed report in the file, typed by a sergeant shortly after the battle." (Source: "Their Fathers Never Spoke of the War. Their Children Want to Know Why," by Dave Philipps, New York Times, June 5, 2019)
New farmers
You hear it now and again: Someone from out of town has retired, moved to Henry or Patrick County and decided to become a farmer. Easier said than done, you think privately, as you nod and smile.
The Virginia Cooperative Extension knows starting and running a farm is not as easy as people think it is, but it encourages those endeavors. Its Virginia Beginning Farmer & Rancher Coalition Program aims to help them.
This program includes a network of organizations that give technical assistance and educational support, online resources and tools, farmer-to-farmer mentoring and whole farm planning coursework and hands-on training with curriculum in core areas for farm start-up and development, including introduction to farm planning, land acquisition and tenure, business managing and planning, marketing and sustainable farming practices.
We can do our part, too, to support these guys who start a second life in farming, as well as our neighbors who have been farming all their lives. Shop at local markets, including Martinsville (8 a.m. to noon Saturdays and Wednesdays), Bassett (10 a.m. to 2 p.m. Thursdays and Saturdays at the old Bassett Printing Building, 3321 Fairystone Park Highway) and Stuart (8 a.m. to noon Fridays).
Free speech and religion
Americans herald their rights to free speech, but that concept gets murky sometimes when it comes to religion. What limits are there, and when can things go too far? That will be the topic delved into today during the Interfaith Council's Interfaith Community Dialogue.
Presenters from the Jewish, Christian and Islamic traditions will take part in this roundtable, from 3-4:30 p.m. in the Islamic Center of Martinsville & Henry County at 17125 A.L. Philpott Highway, Martinsville.
VBS season
Mount Vernon Baptist Church is one of several area churches about to start Vacation Bible School. Mount Vernon's program, called "In the Wild," runs 6-8:30 p.m. nightly today through Friday.
FRIDAY'S TRIVIA QUESTION: Fauvism is the style of "les Fauves," French for "the wild beasts." That style of art emphasized vivid expressionism and unnatural use of color instead of realistic or representational values. Andre Derain and Henri Matisse are two of the leaders of the Fauvism movement.
TODAY'S TRIVIA QUESTION: What group rebelled against the limitations of Impressionism?