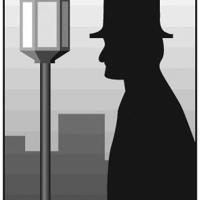 TODAY'S WORD is bumptious. Example: "We see the terrific Sam Troughton, as John Jr., go from bumptious braggart to wavering adolescent as he faces his father." (Source: "Review: Rutherford and Son at the Lyttelton," The Times, May 28, 2019)
TUESDAY'S WORD was schematic. It means having to do with a diagram or scheme. Example: "Technicians must often deal with static schematic diagrams covering many product variants." (Source: "NASA-JPL Adopts Concept Engineering's E-engine and EEvision Technologies to Develop Electronics for Missions to Mars and Jupiter," Business Wire, May 24, 2019)
Relay for Life, Take Two
Because of all the rain last week, Relay For Life of Martinsville & Henry County has been rescheduled for this Friday at Bassett High School. It's from 6 p.m. to 11p.m. Jus Caus' will perform. Bring chairs.
Ride for a Cure
Angie's Alzheimer's Ride for a Cure to Hungry Mother State Park will be Saturday, into Hillsville and back to Stuart.
Registration will begin at 10 a.m. at Hills Tax Services on Buena Vista Avenue in Stuart. The cost is $15 per bike and $5 per passenger; cars and trucks are welcome. Lunch will be provided at Hungry Mother State Park. All proceeds will be used to help friends and neighbors who help people with Alzheimer's disease.
More zucchini
Summer means zucchini — if it's not growing out of control in your garden, people may be trying to hoist some of theirs on you.
In Tuesday's Stroller we outlined some tasty, but fattening, ways to cook it. Here are a few options for lighter fare.
Use zucchini as noodles by cutting the vegetable into noodles using a spiralizing cutter. That's been the craze in recent years, so that kitchen tool is easy to find in town.
Cook some salmon or chicken in a normal way on the skillet, and when it's finished, drizzle a little olive oil into the skillet and toss in the zucchini noodles (and perhaps some carrot ribbons) and toss constantly, until heated through, about one minute. Serve beside the salmon or chicken, and drizzle with just a touch of avocado-herb dressing.
Cut tiny zucchinis diagonally into 1-inch pieces and sauté in butter for 5 or 6 minutes, until tender. Add salt, pepper and a pinch of turmeric and cook, stirring, for 1 minute. Put into a serving bowl and toss with ¼ chopped mint leaves and 2 tablespoons chopped toasted pecans.
TUESDAY'S TRIVIA ANSWER: People have been looking at Mona Lisa's mysterious smile for 516 years — and it took Leonardo da Vinci 12 years to get those lips just right.
TODAY'S TRIVIA QUESTION: The Martinsville Mustangs are part of the Coastal Plain League. Of the markets that once featured an original CPL Class D baseball team, five have gone on to be home to a franchise in today's Coastal Plain League. Which ones?